Penny Lane Organics Natural Deodorant Fragrance Free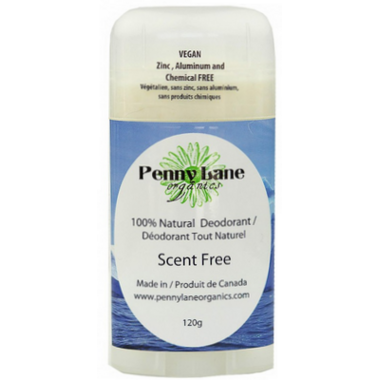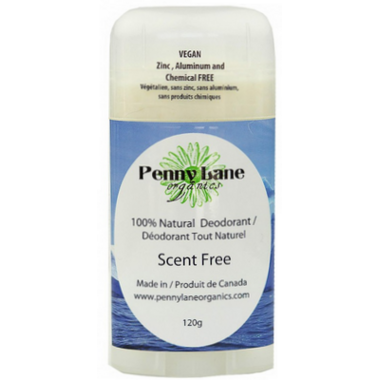 Penny Lane Organics Natural Deodorant Fragrance Free
Same goodness and benefits of Penny Lane Organics scented natural deodorants but this one is made especially for those that want the dryness but with no fragrance. Made with three simple ingredients: cold pressed coconut oil, baking soda and organic corn starch.
Features:
No binders, no fillers, no stabilizers
No chemicals and yet highly effective and long lasting deodorant
Large 120 gram container will last 6-12 months
Directions:
Start with deodorant just slightly over the edge to prevent breakage since there are no binders. Apply in 2 to 3 gentle swipes. Deodorant can be used dry or wet.
NOTE:
People often confuse baking soda with the baking powder which contains aluminum. Baking soda (Sodium Bicarbonate) does NOT contain aluminum. Store in a cool place. If deodorant gets too warm, the coconut oil will begin to change consistency. Simply place in the fridge and it will be good for use again!
Warning:
Do not use immediately after shaving or waxing the armpits. Baking soda can be irritating to some people. If irritation occurs stop using the deodorant and apply a soothing natural cream or balm.
Ingredients
: Baking Soda (Sodium Bicarbonate), Corn Starch (Zea Mays), Coconut oil (Cocos nucifera).