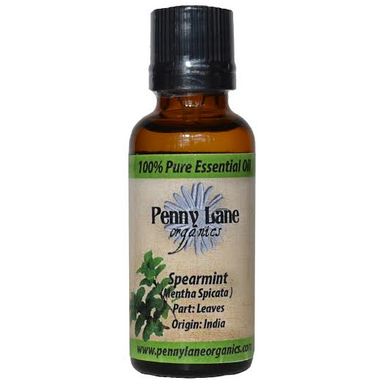 Description
Botanical Name: Mentha spicata

Spearmint plant and its oil has been used in many parts of the world throughout the history to scent a home, clothing, baths, as well in preparation of refreshing tea and as a common flavouring agent in foods and scent in toiletries.

Usage: Use in aromatherapy difusers, in preparation of lip balms, bath and body products, candy making, etc. Blends With: Basil, Birch Sweet, Bergamot, Eucalyptus, Jasmine, Lavender and Rosemary.

Ingredients: 100% pure steam distilled Spearmint oil.

Caution: Dilute before use; for external use only. May cause skin irritation in some individuals; a skin test is recommended prior to use. Contact with eyes should be avoided. Avoid use during pregnancy.
Highlights