Penny Lane Organics Spray Deodorant Patchouli Sandalwood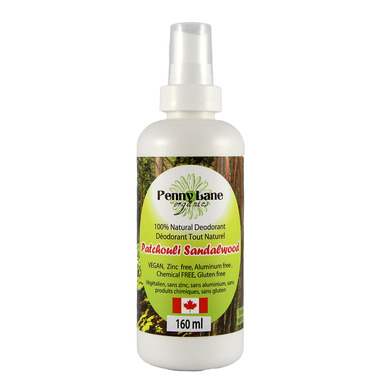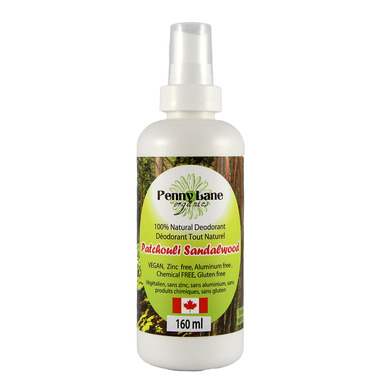 Penny Lane Organics Spray Deodorant Patchouli Sandalwood
This spray deodorant is also alcohol free so it won't dry and irritate the skin. It is very effective and long lasting and can be used to eliminate existing odour and prevent underarm, foot and body odour, and to prevent or remove odours from socks, shoes, clothing, gym equipment, etc. One of our best sellers - mildly scented with combination of Patchouli and Sandalwood essential oils to keep you smelling fresh all day.
Features:
Eliminates existing odour
Prevents underarm odour
Prevents foot and body odour
Prevents or removes odours from socks, shoes, clothing, etc.
Wear it instead of perfume
Use it to freshen up yoga mat, hockey bag, etc.
Will not stain body, clothing or equipment
Directions:
Shake the bottle well and while holding it upright and away from the body (8 to 10 inches) spritz 3-4 short sprays and then pat with your fingers to blend in. Apply as often as needed.
Ingredients:
Distilled Water (Aqua), Alcohol-free Witch Hazel (Hammamelis Virginiana), Magnesium Hydroxide (a.k.a. Milk of Magnesia), Magnesium Sulfate (a.k.a. Epsom Salt), Sandalwood (Santalum Album) Essential Oil, Patchouli (Pogostemon Cablin) Essential Oil