Penny Lane Organics Ultra Hydrating Moisturizer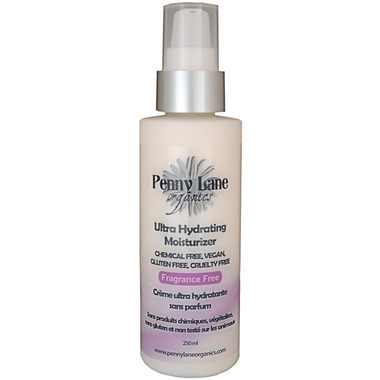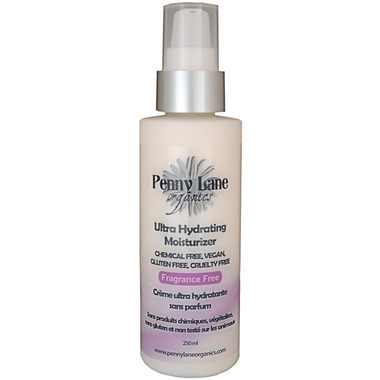 Penny Lane Organics Ultra Hydrating Moisturizer
Penny Lane Organics Ultra Hydrating Moisturizer is a rich yet light moisturizer that is made with the purest plant based oils, butters and botanical ingredients to hydrate, moisturize and soothe a delicate skin.
Features:
Moisturizer will make dry skin feel smooth and silky
It feels very light on skin, spreads nicely and a little bit goes a long way
Ideal for normal or dry skin
Directions: Use it daily after thorough cleansing the face and neck area and toning. For best results apply moisturizer immediately after the toner while your skin is still slightly damp. Gently massage the moisturizer into your skin with smooth upward strokes. For extra-dry areas use a little additional moisturizer.
Ingredients: Almond oil (Prunus dulcis), Apricot Kernel Oil (Prunus armeniaca), Cocoa Butter (Theobroma Cacao), Aloe Vera (Aloe Barbadensis), Water Distilled, Glycerin (Glycerine), Natragem EW (EcoCert certified emulsifying wax for use in organic and natural products), Vitamin E (Tocopherol), Geogard Ultra (EcoCert certified preservative for use in organic and natural products).
Natural, Vegan, Gluten Free, NON-GMO