Penny Lane Organics Wintergreen Essential Oil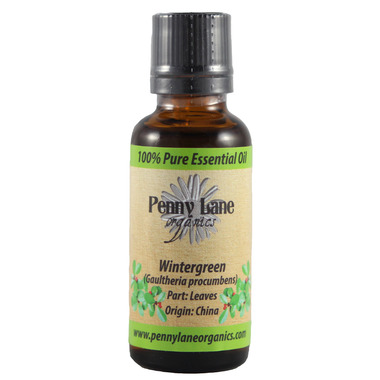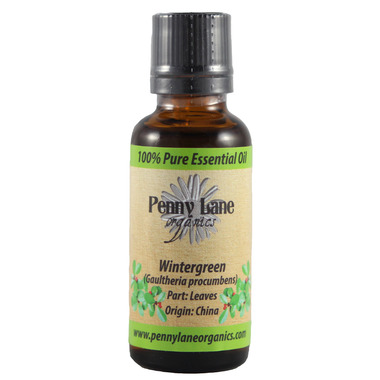 Penny Lane Organics Wintergreen Essential Oil
Wintergreen Essential Oil has long been used as a pain reliever or to ease respiratory and sinus issues. Traditionally Wintergreen was chewed by the natives of the Americas in order to increase lung capacity and assist in healing respiratory conditions while early settlers chewed wintergreen leaves to prevent tooth decay.
Features:
Use diluted over aching joints as needed, but avoid if allergic to aspirin.
With it's strong minty scent Wintergreen
Blends well with: Ylang-ylang, Peppermint, Marjoram Sweet, Lavender, Birch and Vanilla
Ingredients:
100% pure steam distilled Wintergreen oil
Warning:
Avoid during pregnancy or if allergic to Aspirin since wintergreen contains 99% Methyl salicylate.