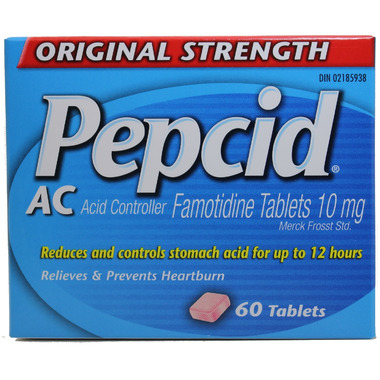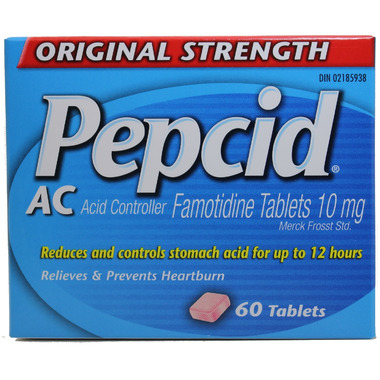 PEPCID AC Acid Controller controls the production of excess stomach acid, preventing or relieving heartburn and acid indigestion brought on by eating and drinking certain foods and beverages.
You can take it before, during or after the start of heartburn to control acid for up to twelve hours.
Take control again with PEPCID AC, available in an easy-to-swallow tablet.
Dosage:

Adults and children 12 years and older: For prevention of acid-related symptoms brought on by consuming food and/or beverage, take 1 tablet 10-15 minutes before eating. For and effective relief of symptoms, take 1 tablet. If symptoms return, you may take another tablet. Do not take more than 2 tablets during a 24-hour period. If symptoms persist for more than 2 consecutive weeks, talk to a doctor.
Non-medicinal Ingredients: hydroxypropyl cellulose, hypromellose, magnesium stearate, microcrystalline cellulose, red ferric oxide, starch, talc, titanium dioxide.