Peppa Pig Grandpa's Train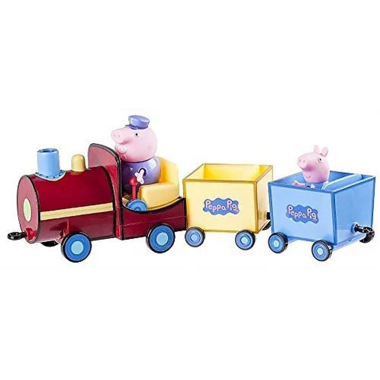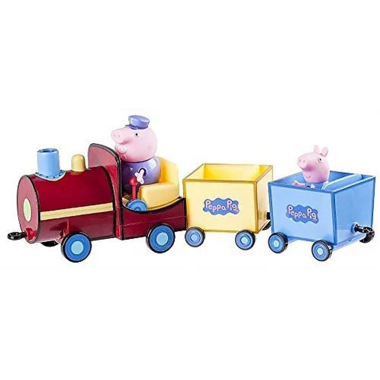 Peppa Pig Grandpa's Train
All aboard! Two of Peppa's favorite fellow pigs are ready to take you on a ride with Grandpa's Push-Along train. Join Grandpa and George as they chug around in this 12-inch caravan complete with two carts and a seat for each 3-inch figure. Feel part of Peppa's family as you press the front seat and hear sounds and songs from the show bring this train to life.
Features
:
Includes exclusive peppa pig and suzy sheep figures, swing and slide
Both the slide and the swing are perfectly scaled for peppa pig's deluxe house
Take turns pushing Peppa or Suzy on the swing, or help them climb the ladder to the slide
Dimensions: 6.54 inches H x 8.5 inches W x 3.78 inches L
Collect the whole set and play with all of peppa's friends!
Ages: 2 and up