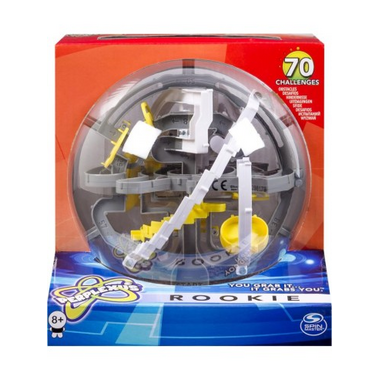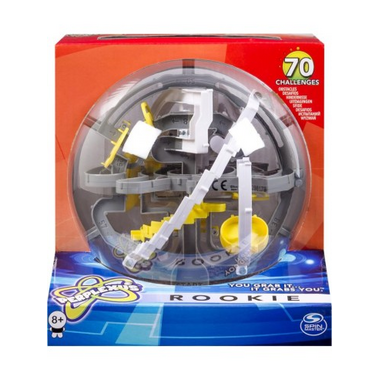 Perplexus Rookie introduces you to the world of Perplexus and a whole new realm of perplexity! Perplexus Rookie will hon your skills and sharpen your senses as you learn to bend, twist and turn your way around the gravity defying barriers. Once you try it, you won't want to put it down!

How To Play:
Roll the ball to the starting point. If you can't find it... put PERPLEXUS ROOKIE down and slowly back away!
Flip, twist and spin PERPLEXUS ROOKIE to move the ball along the numbered path. When you fall off track, cuz it's gonna happen, just start over!
If you make it to the end, pat yourself on the back, then try racing your friends or the clock!
Complete all four PERPLEXUS puzzles to become a Master!