Peter Lamas Hair Solutions Energizing Shampoo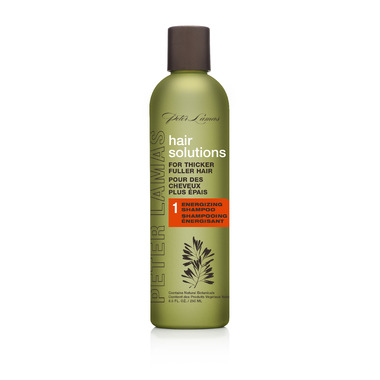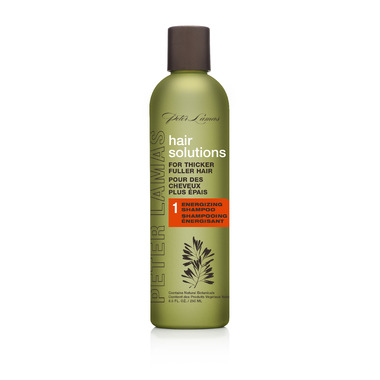 Peter Lamas Hair Solutions Energizing Shampoo
Peter Lamas Hair Solutions Energizing Shampoo is a botanically-rich formula, empowered with rare Chinese Herbs – used in Traditional Chinese Medicine – to help stimulate the scalp and promote hair growth, for thicker-looking hair.
The Hair Solutions Energizing Shampoo combines a potent mix of energizing ingredients – Apple Stem Cells, Baicapil, Biotin, and antioxidants - with Chinese Herbs. This powerful formula helps remove hair follicle-blocking sebum and inhibits DHT buildup - a hormone that can slow hair growth. Baicapil increases scalp circulation to give you healthier, fuller-looking hair. Purifying eucalyptus oil and aloe vera leaf helps soothe itching, flaking and scalp irritations, while white tea extract, peppermint oil and ginger root provide powerful antioxidant protection.
Use the full Peter Lamas Hair Solutions System to grow and strengthen your locks, for a noticeably fuller head of hair. Help your hair reach its full potential!
Features:
Inhibits DHT build-up – a cause of premature hair loss
Dissolves oil and debris that clog hair follicles
Stimulates scalp to help give you thicker, fuller-looking hair
Specifically formulated for thinning hair
100% vegan, Sulfate-free and Paraben-free
Vegan, Certified Organic, Paraben Free, Cruelty Free, Petro Chemical Free

Emily:
a few months ago
I've been struggling with thinning hair for a long time. This shampoo has brought pleasure back into my shower routine! Smells amazing and when used with the conditioner my hair is so much more manageable, soft and shiny. I don't know about regrowth (that needs to come from within) but I definitely lose less hair when combing and styling.
1