Playmobil 1.2.3 Castle with Stackable Towers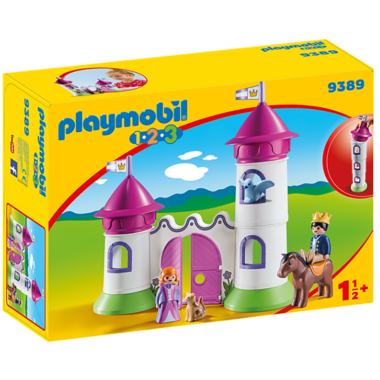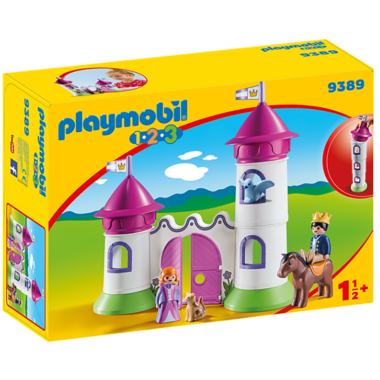 Playmobil 1.2.3 Castle with Stackable Towers
Create a fairytale adventure as the king rides to the Castle with Stackable Towers to find his queen! With a bright and colorful design and large, rounded pieces, this PLAYMOBIL 1.2.3 set is ideal for toddlers. Use the stackable round tower pieces to build either two different-sized towers or one castle tower up to three stories high, for a view that looks out over the entire kingdom. Once built, the towers have room for the figures and the included animals. When ready to explore, the king can saddle up his royal steed and head out to explore through the castle's double doors (Note: due to her skirt, the female figure is unable to sit atop the horse).
Includes:
Two figures, one horse, cat, pigeon, and castle.
Dimensions
: 13.4 x 4.3 x 14.2 in (LxWxH).
Recommended for ages 18 months and up.