Playmobil 1.2.3 Recycling Truck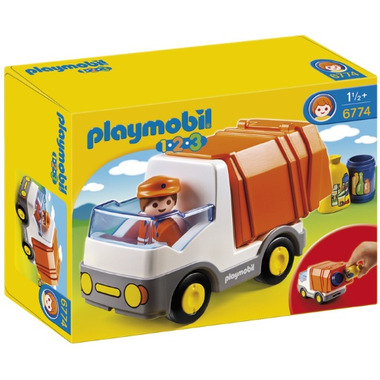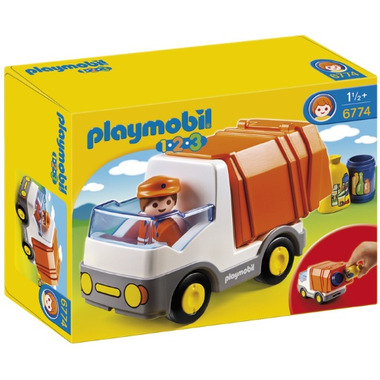 Playmobil 1.2.3 Recycling Truck
Reduce, reuse, and recycle with the ultimate Recycling Truck.
Seat the driver in the cab and prepare to make the rounds. Use the back-side lever to tilt the door and empty the recycling bin into the container. When it's time to empty the truck's contents, the back container tilts for easy access. Set includes two figures, truck, large and small recycling bins, fire extinguisher, and walkie-talkie. Dimensions: 10.6 x 4.7 x 6.5 in (LxWxH).
Recommended for ages 18 months and up.