Playmobil Rescue Ambulance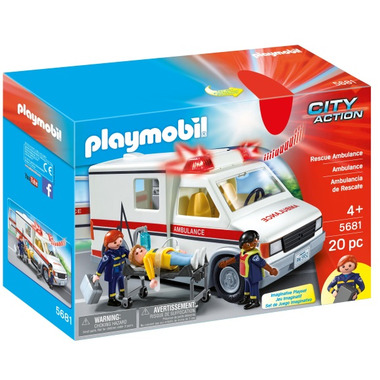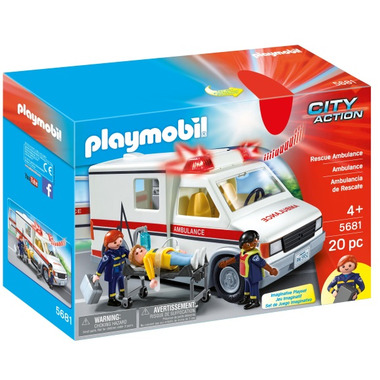 Playmobil Rescue Ambulance
Race to the rescue with the Playmobil Rescue Ambulance. Clear the roads with the functioning lights and sound to drive to the scene as fast as possible. Once the patient is securely placed on the stretcher, slide him right into the back of the ambulance, and head for the hospital.


Set includes three figures, ambulance with flashing lights and sound, stretcher, medical kit, and other accessories.

Suitable for ages 4 years and up.


Wendy:
a few months ago
I bought this for my just turned 4 grandson for Christmas. It is quite large. A section of the roof comes off for easy access to all the bits and pieces associated with an ambulance if the child doesn't want to go in through the double doors at the back. There is even an IV!!
There are two paramedics and a patient, The sirens are activated on the roof.
Page
1