Poo-Pourri Master Crapsman Odor Eliminator Gift Set
Trap a Crap + Royal Flush
2 oz + 2 oz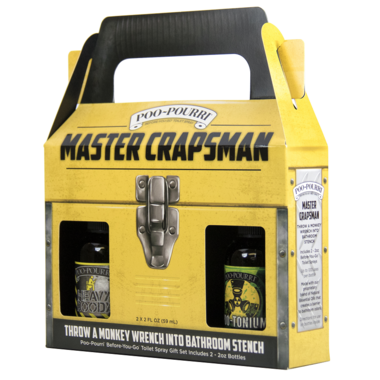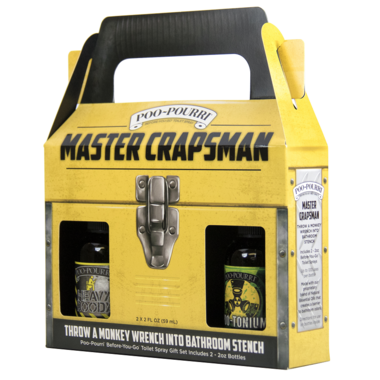 Poo-Pourri Master Crapsman Odor Eliminator Gift Set
Trap a Crap + Royal Flush
2 oz + 2 oz
Poo-Pourri is a blend of essential oils that virtually eliminates bathroom odors!

The Master Crapsman Men's Gift Set includes 2oz Trap a Trap & 2oz Royal Flush.
Features:
Natural, made with essential oils
Biodegradable
Not tested on animals
Paraben, phthalate, benzene, ethanol and formaldehyde free
Made in the USA
Septic Safe
Directions:
4-6 sprays into the toilet bowl per use before you go!