Potting Shed Creations Japanese Elm Bonsai Specimen Bonsai Box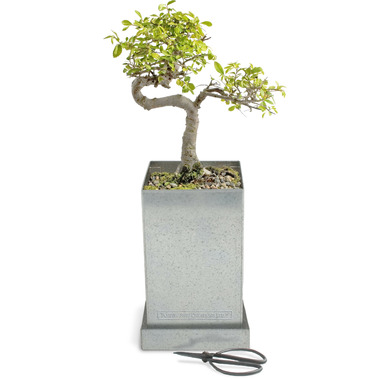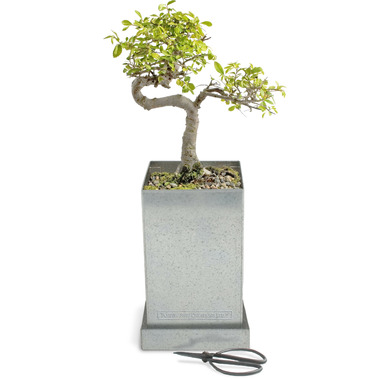 Potting Shed Creations Japanese Elm Bonsai Specimen Bonsai Box
Elegantly understated, the bonsai collection pairs clean lines and industrial materials with the ancient art of miniature gardening. The contemporary design maintains a traditional awareness to complement a variety of both indoor and outdoor spaces. The kit includes everything needed to grow and sculpt a tree into a work of living art. Growing bonsai from seed gives complete control over the styling of the tree and allows for the enjoyment of each stage of the tree's growth. This bonsai specimen has a fast growth rate, allowing the owner to create beautiful authentic bonsai trees and landscapes in no time.
Japanese Elm | A classic bonsai tree with great character, the Japanese elm makes a truly beautiful bonsai. Long delicate branches with small serrated leaves that turn orange and yellow in autumn give this tree year-round interest. It is considered to be one of the best bonsais for winter when its arrangement of attractive branches are not hidden by leaves.
Includes:
recycled US steel box, tree seed, OMRI listed soil, bonsai scissors and growing directions.
Box Measures:
7.25" H x 4.5" Square