Prairie Naturals Organic Chicken Bone Broth Protein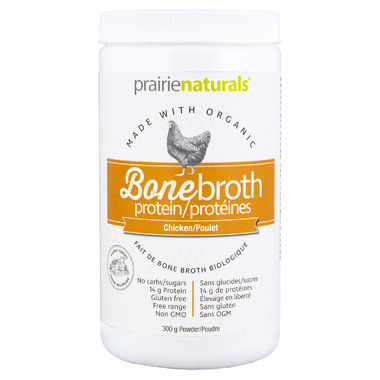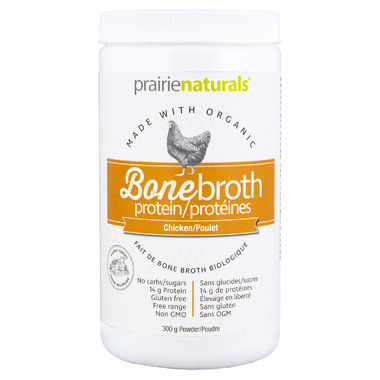 Prairie Naturals Organic Chicken Bone Broth Protein
Prairie Naturals Organic Chicken Bone Broth is made from the bones and connective tissue of organic Chicken. Bone Broth is a rich source of collagen protein, amino acids, minerals and connective tissue building nutrients. This easy to digest, gut friendly protein can be used to make convenient on-the-go bone broth.
Features:
Gut Health
Immune System Support
Healthy Bones and Joints
Smooth Skin
Paleo Friendly
Directions:
Add 1 scoop (15 grams) in liquid of choice.
Ingredients:
Organic, Free Range Chicken Bone Broth Protein Powder