Precision All Natural Vegetarian Protein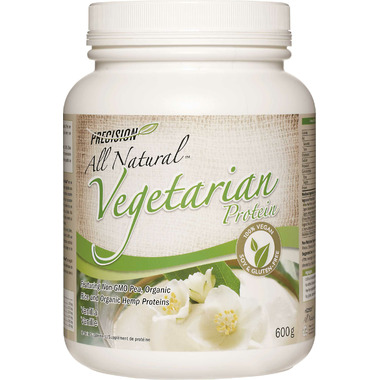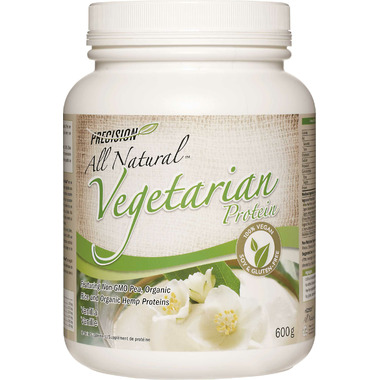 Precision All Natural Vegetarian Protein
Precision All Natural™ Vegetarian Protein features a strategic blend of 3 non-GMO plant based proteins derived from pea, rice and hemp. It provides 22 grams of complete protein per serving making it an ideal choice for anyone wishing to supplement their protein intake while avoiding animal or dairy based proteins. It also contains the full spectrum of amino acids which are essential for the maintenance of good health.
This combination of proteins is soy, gluten, lactose and cholesterol free as well as being 100% vegan. They are manufactured using a controlled temperature process in order to protect and retain protein quality.
Precision All Natural™ Vegetarian Protein has a pleasant flavour and can be added to protein shakes and smoothies as well as muffins, waffles and pancakes to help increase their protein content.
Features:
100% all natural ingredients
No artificial flavours, colours or sweeteners
Free from pesticides, fertilizers and solvents
Soy, gluten, lactose and cholesterol free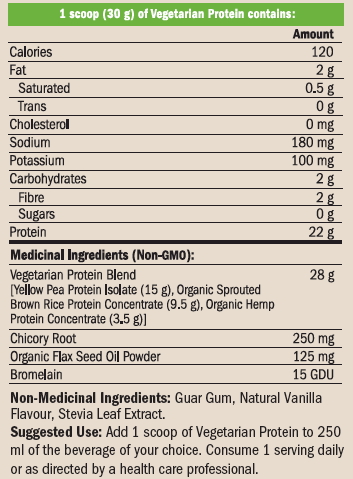 Sarah:
a couple of weeks ago
This is the best vegan protein I've tried (I've tried a lot). I don't find it grainy at all when used to make a smoothie (frozen fruit, spinach, water, etc). The best part about this specific protein is that it's not too sweet. I wish the tub was a bit bigger, but overall price per portion is good. Will re-purchase.
Page
1