Precision All Natural Weight Gainer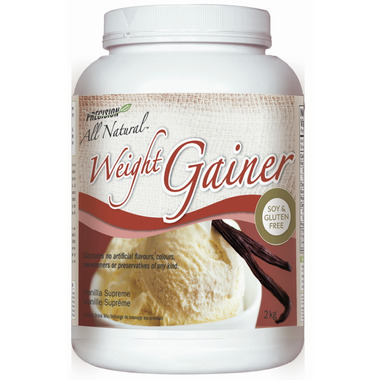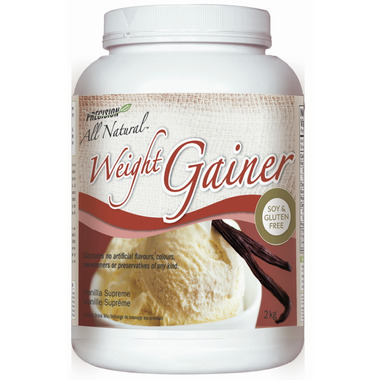 Precision All Natural Weight Gainer
Precision All Natural Weight Gainer provides a clean and efficient way for athletes to increase their intake of both protein and calories while avoiding unwanted artificial ingredients. The protein is derived entirely from whey and contains no added soy, casein or egg. In addition, the cattle (in both Canada and New Zealand) are raised without the use of milk producing hormones including rBGH.
Features:
Gluten Free
No added Casein, Soy or Egg
No Artificial Flavour and color
No Sweeteners or Preservatives
750 Calorie sper 200 g

Ingredients:
Whey Protein Concentrates (Canadian and New Zealand), Maltodextrin, Organic Evaporated Cane Juice Powder, Cocoa, Waxy Maize, Inulin, Medium Chain Triglycerides, Apple Pectin, Organic Flax Seed Oil Powder, Natural Vanilla Flavour
Allergy Information:
This product is manufactured in a cGMP compliant facility that is completely free of banned substances, eliminating any concern of cross-contamination.
Alex:
more than a year ago
Fantastic product. I've tried all the big name weight gainer supplements and I find them WAY too thick...like drinking mud. I also hate the fact that they contain so many strange ingredients and artificial sweetener. This product, on the other hand, is natural and awesome! The vanilla tastes great and it is much lighter and easier to drink, but with the same amount of calories. Use a blender to get it just right...otherwise it might appear a bit watery.
Page
1