Precision All Natural Whey Isolate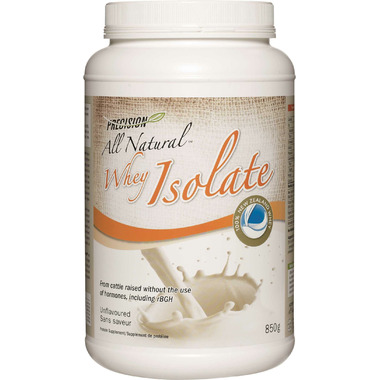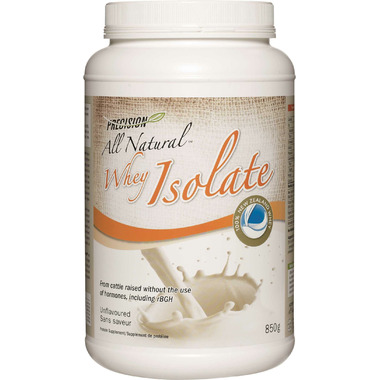 Precision All Natural Whey Isolate
Precision All Natural™ Whey Isolate features a gently processed, virtually lactose free whey protein isolate imported from New Zealand. New Zealand proteins are renowned for being the cleanest and purest in the world. The cattle are raised without the use of hormones, including rBGH, and the milk supply is screened for over 250 contaminants including antibiotics, fertilizers, pesticides and PCB's.
This form of New Zealand isolate has more to offer than just purity. It provides an outstanding protein percentage while being exceptionally low in fat, cholesterol, carbohydrates and sugar. It is also gluten free, naturally rich in calcium and contains the full spectrum of amino acids which are essential for the maintenance of good health.
Precision All Natural™ Whey Isolate tastes great and easily blends into a rich and creamy high protein shake or smoothie. It's the perfect choice for people with active lifestyles or for anyone wishing to increase their protein intake while avoiding artificial ingredients.
Features:
100% all natural ingredients
No artificial flavours, colours or sweeteners
Raised without the use of steroids or rBGH
Lactose reduced
Gluten and antibiotic free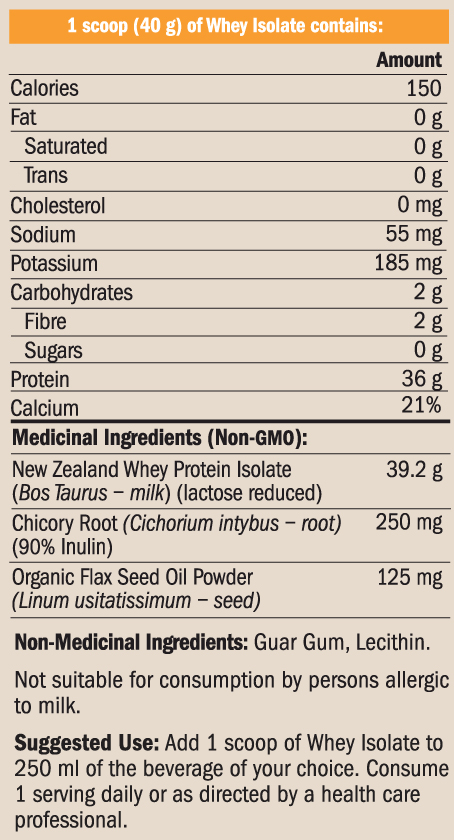 Janice:
a few months ago
I can't drink other protein powders because of stevia and because of artificial ingredients. This Precision Protein powder is delicious even though it's unflavoured. I just take a scoop in a glass of water. I am already noticing a change in my nails (they are getting stronger). It also helps me to feel full for a while when I use it as a snack. Highly recommend! (Because it is unflavoured you can also use it in baking, or as a creamer in your tea or coffee...)
Kelly:
more than a year ago
Thank you for carrying this product. It is the exact one recommended by my Naturopathic Dr. I mix it with unsweetened Blue Diamond Almond Coconut milk for a supplemental protein shake for my otherwise dairy free, gluten free, vegetarian with fish diet. You could add a couple of drops of vanilla or a couple of spoons of cocoa powder for flavour without adding sugar or artificial sweeteners.
Page
1