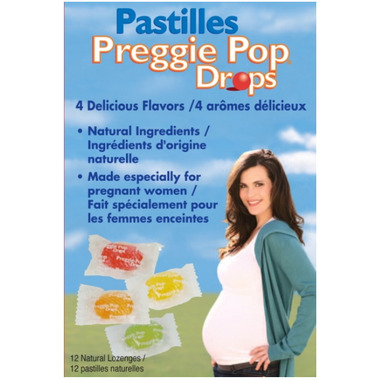 Description
Preggie Pop Drops are the all-natural way to ease nausea. Formulated especially for pregnant women suffering from morning sickness, they alleviate dry mouth, provide quick calories and energy during labour and are an overall soothing and comforting way to address the needs of pregnant women.
Conceived by Healthcare Professionals and doctor recommended, these drops are drug free and take the edge off of nausea.
The Variety Pack contains 4 flavours: sour lemon, sour tangerine, sour raspberry and sour green apple.
Contains 12 Natural Lozenges
Ingredients:
Dried Cane Syrup, Corn Syrup, Citric Acid, Natural Flavors (made with essential oils) and Natural Colors.
Highlights