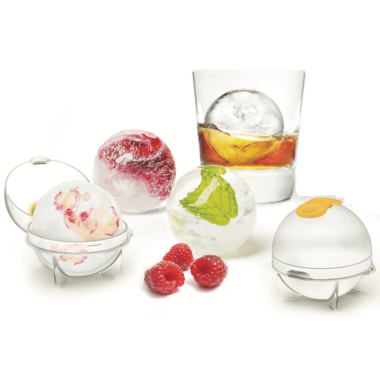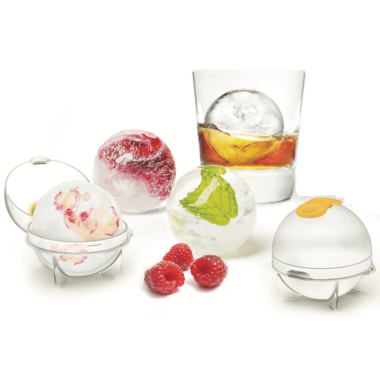 Prepara Ice Ball Makers are a must-have for fun lovers of all ages! Fill them with water, juice, cocktails and more. They can also be infused with segments of fruit, herbs and anything else to flavour your drinks. Use them in pitchers, punch bowls, tumblers and more. Silicone cap closes securely to store anywhere in the freezer. Each ice ball makes 2 inch round orbs of chill.
Features:
BPA free plastic
Set of 4
Dishwasher safe
Gift boxed
Won't spill during your trek from the sink to the freezer
Larger ice means drinks stay cooler longer—won't melt as fast!
Dimensions:
6.6cm x 13.34cm x 13.34cm, 0.09kg