Pretty Neem & Coconut Laundry Bar and Baby Stain Remover
For stubborn stains
150 g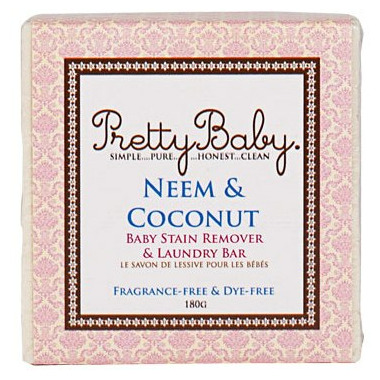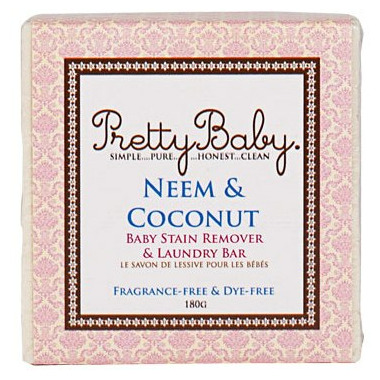 Pretty Neem & Coconut Laundry Bar and Baby Stain Remover
For stubborn stains
150 g
Babies have the most sensitive skin. It can easily be irritated by common chemicals found in many detergents. This plant-based laundry bar contains anti-bacterial neem oil. It is ideal for hand-washing clothing or removing stains.
Features:
Fragrance-free and chemical-free for delicate baby skin
Contains antibacterial neem oil
Ideal as a stain remover or for hand-washing clothing
Directions: For heavy stains: Rub soap into heavy stains prior to machine washing. To handwash: Soak clothes in soapy water for 1 hour. Rinse thoroughly.

Ingredients: Palm oil, coconut, neem oil, distilled rainwater, glycerin, honey, vitamin E


Tammy:
a few months ago
Horrible. I used this on my daughter's shirt. The stain was removed but after washing and drying the shirt there was this brownish water stain all around where the stain was. I used it on my shirt, the stain was not removed and is now more of a dark brown colour and is impossible to come out.
1