Prima Real Food Energy Bars
Salted Cocoa + Peanut Butter
54g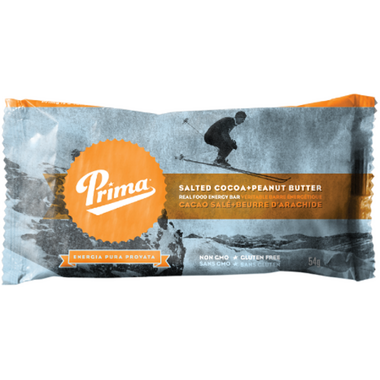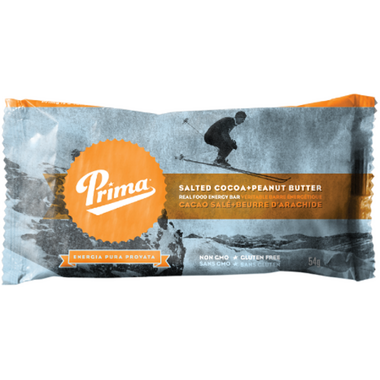 Prima Real Food Energy Bars
Salted Cocoa + Peanut Butter
54g
Prima Real Food Energy Bars are handmade in Vancouver, BC with whole food ingredients. The classic flavour combination of chocolate and peanut butter gets a boost from a sprinkle of sea salt. Dark cocoa and natural peanut butter round out the natural sweetness of dates and the crunch of crispy brown rice.
Features:
100% whole food ingredients
No processed syrups or added sweeteners
No processed protein powders
Natural and vegan
Gluten Free
Handmade in Canada
Ingredients:
Dates, sunflower seeds, organic brown rice crisps, natural peanut butter, hemp seeds, cocoa, organic quinoa flakes, sea salt.
May contain traces of tree nuts. Made by hand with real food, Prima bars may contain occasional shell, pit, or stem fragments.