Province Apothecary Dual Action Jade Facial Roller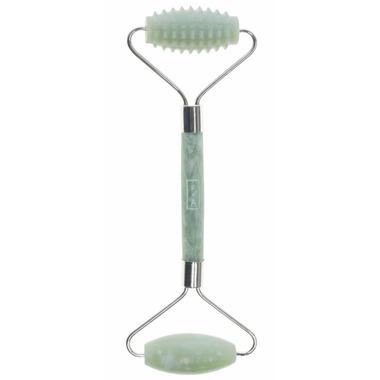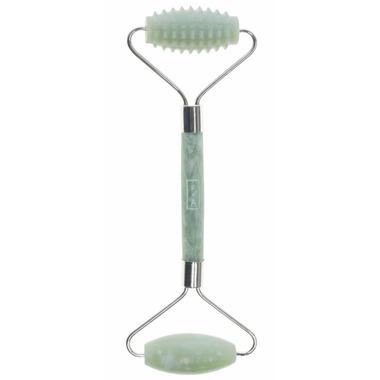 Province Apothecary Dual Action Jade Facial Roller

Discover the power of this ancient beauty tool to boost skin's function and naturally enhance your complexion. Province Apothecary's unique Dual-Action Jade Facial Roller features a smooth, polished end and a textured, studded end crafted from high-quality Xiuyan Jade. Achieve radiant results instantly, while improving overall skin health for a brighter, rejuvenated look.
The studded end is a holistic alternative to micro-needling. The stone points gently massage deep into the skin to the stimulate its natural regenerative function without breaking the epidermis. You can also use the studded end on your body to target the look of cellulite, stretch marks and scarring.
The smooth end works to cool and soothe after massage and product application. Together, the two textures reduce the appearance of inflammation and puffiness for instantly brighter, contoured, smoother-looking skin.
Smooth
:
Cools and calms the look of skin
Eases muscle tension
Reduces the appearance of puffiness and under-eye bags
Encourages lymphatic function
Studded
:
Reduces the look of fine lines and plumps to smooth deep wrinkles
Releases fascia to help improve muscle function
Temporarily stimulates circulation to feed the skin and improve healing
function
Tones and firms the appearance of skin
Activates the deep dermis-layer of skin to boost and maintain elasticity
Improves product absorption for maximum benefits
Gently exfoliates and won't break or damage the surface of the skin


Xiuyan Jade has been valued for centuries and is believed to channel healing properties. It naturally holds a cool temperature and is durable, making it ideal for everyday use. Province Apothecary 's Jade Roller is Handmade in the Xiuyan region of China by a small community workshop.
Directions: Always prep skin with an oil-based serum and use light pressure when rolling. Roll each end over both sides of the face, following the diagrams below.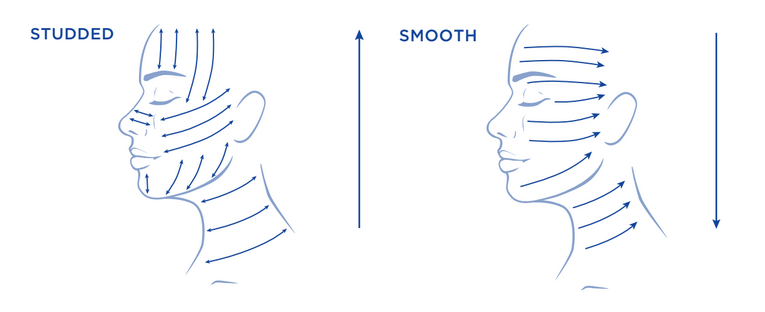 Cautions: Avoid areas of inflammation. Do not use on the same day as exfoliating products. Sensitive skin should only use the studded end once a week.
Care: Wash your jade roller after use with soap and water and dry before storing. If squeaky, add a few drops of oil serum to the ends of the rollers.