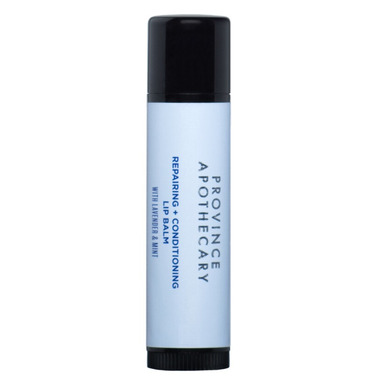 Description
If you can eat it, why not use it to nourish your lips?
This healing + protecting blend of oils is perfect for the cold and dry winter months. Calendula hydrates cracked, dry skin, Lavender's amazing 1st aid properties soothe and repair, and Peppermint energizes your lips- bringing blood to the surface + feeding your skin cells. Use to protect lips and seal in moisture.

99.9% Organic Ingredients + 0.1% Wild-Crafted Ingredients
All Province Apothecary products are free of fillers, pesticides, dyes, petroleum, synthetic chemicals + fragrances, GMOs, and animal testing.


About Province Apothecary Products:

Hand-made in small batches on a weekly basis to ensure freshness
Made with organic, raw materials sourced from small, Canadian companies
Packaged by hand in protective blue glass with biodegradable labels that are foil stamped by a local artist
Ingredients: Sunflower seed oil*, Beeswax*, Calendula oil*, GMO-free Vitamin E, and therapeutic essential oils of Lavender*, Rosemary, Peppermint and Myrrh. *Certified Organic
Highlights