Purple Frog Peppermint & Eucalyptus Natural Air Freshening Pods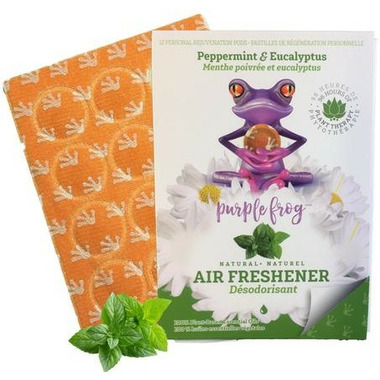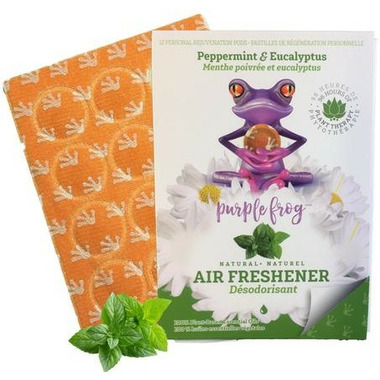 Purple Frog Peppermint & Eucalyptus Natural Air Freshening Pods
100% natural, skin free patch containing plant-based essential oils of that can be stuck virtually anywhere, anytime to for a blast of extra strength aromatherapy. The unique blend of peppermint and eucalyptus essential oils in each patch release a pleasant floral aroma that provides 6 hours of continuous fresh air for the entire family, including pets. Purple Frog's Aromatherapy pods are a safe and easy-to-use alternative to messy chemical sprays and lotions for home, the outdoors, travelling and even while you sleep.

Features:
Extra strength aromatherapy with peppermint and eucalyptus essential oils
No chemicals, no synthetic fragrances, no fillers
Clean, fresh air so you can breathe easy knowing you aren't inhaling any toxins!
Each package contains 12 pods
How to Use:
Peel, pop and stick on any surface to naturally freshen air for 6 - 8 hours.
Ingredients:
Peppermint Oil, Eucalyptus Oil, Rosemary Oil, Lemon Oil, Sunflower Oil.