Radico Colour Me Organic Hair Colour Powder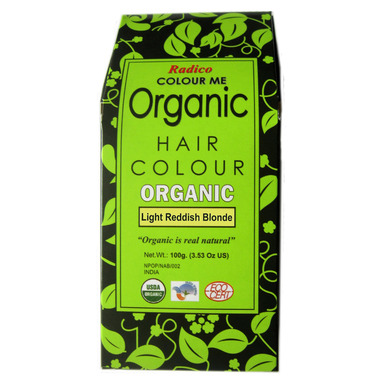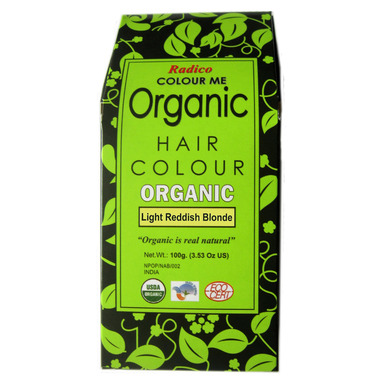 Colour Not Shown
Colour Not Shown
Colour Not Shown
Colour Not Shown
Colour Not Shown
Colour Not Shown
Colour Not Shown
Colour Not Shown
Colour Not Shown
Colour Not Shown
Colour Not Shown
Colour Not Shown
Colour Not Shown
Colour Not Shown
Colour Me Organic! An organic hair color dye, which is a perfect blend of rare hair treatment herbs without any chemicals. This is the first certified organic hair dye which covers gray hair effectively and properly in one step with no synthetic ingredients.
The Radico Organic Hair Color is professional-quality hair color made by using ayurvedic Certified Organic herbs (henna, methi, amla, hibiscus, bhringraj, coffee, and indigo). It is a 100% natural, and gently coats your hair for vibrant stable color that lasts. Certified by Ecocert.
Features
:
100% Natural
Color stays up to 30 days
Completely safe and healthy for hair
Protects and nourishes hair and restores natural shine & luster
It balances and moisturizes the hair shaft to prevent breakage
Blends away grey for a more natural coverage
Shampoo and Conditioner are not required after rinsing hair
Can be used safely at home
Certified Ecocert product
No PPD, No PAP, No Ammonia, No Resorcinol,No Peroxide,No Parabens
No Chemicals at all
Directions
: Application guide inside box
Limitations and Precautions of Organic Hair Color:
Its application time is at least 60 minutes.
In order to achieve a darker color of any shade, paste must be left on longer than duration advised. Heat may also be applied.
Once the process is complete it is important to note that hair may continue to become darker over a period of up to five days. Organic hair color will oxidize and become deeper and richer in color within the first few days.
Results may vary person to person.
Best results are achieved on people who have up to 30-40% grey hair.
People with 100% grey hair may get following results: Orange tone: Apply Indigo paste to neutralize and get a nice dark color. Purple tone: Apply Henna paste to neutralize and get a nice dark color.
Ingredients
: Lawsonia Inermis (Henna Leaf Powder), May also contain (depending on shade): Indigofera Tinctoria (Indigo Leaf Powder),Emblica Officinalis (Amla Fruit Powder), Eclipta Prostrata (Bhringraj Leaf Powder), Rubia Tinctorum (Manjistha Root Powder),Trigonella Foenum Graecum (Methi Seed Powder), Hibiscus Rosa Sinensis (Hibiscus Flower Powder), Cassia Obovata (Colorless Henna Leaf Powder), Bacopa Monnieri (Brahmi Leaf Powder)



Julie:
a few months ago
I've been using different brands of henna based hair color for the past 10 years so I knew what to expect as far as mess and smell. The earthy smell wasn't too strong and the mess was minimal. I tried caramel blonde and the color was a bit orange the first 2 days but quickly faded to a lovely subtle strawberry blonde. It really brightens up the hair and the shine is fantastic but if you are looking for a drastic hair color change this may not be the brand for you (especially the lighter shade options). I recommend leaving it on the hair for at least 2 hours but preferably longer for the best results. I will purchase again & look forward to trying the other shades.
Page
1