Radius Scuba Toothbrush Left Handed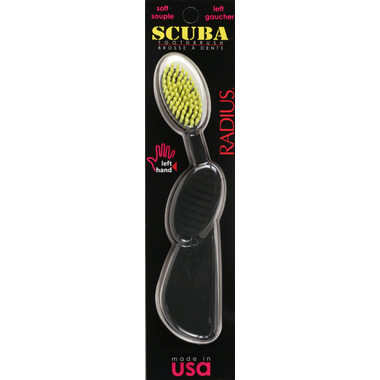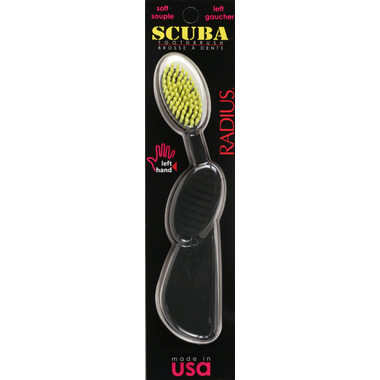 Radius Scuba Toothbrush Left Handed
The RADIUS SCUBA toothbrush has an ergonomically designed handle that is available in right or left hand for accurate and improved brushing. Made from recycled rubber to give a "flex-neck" to reduce and alleviate pressure from hard brushers.
The Scuba has such a large head because it's not your ordinary toothbrush…it's an entire MOUTHBRUSH! The wide massaging head helps reduce chronic bleeding and receding gums. When you brush your teeth, you want to include your gums as well and the Scuba makes sure that you're reaching your entire mouth.
There are 300% more bristles than competitors and they have a non-aligned layout to avoid tooth erosion. The Scuba has soft, premium bristles that are spread evenly over the large head for even applied pressure. You won't be neglecting any teeth with the Scuba!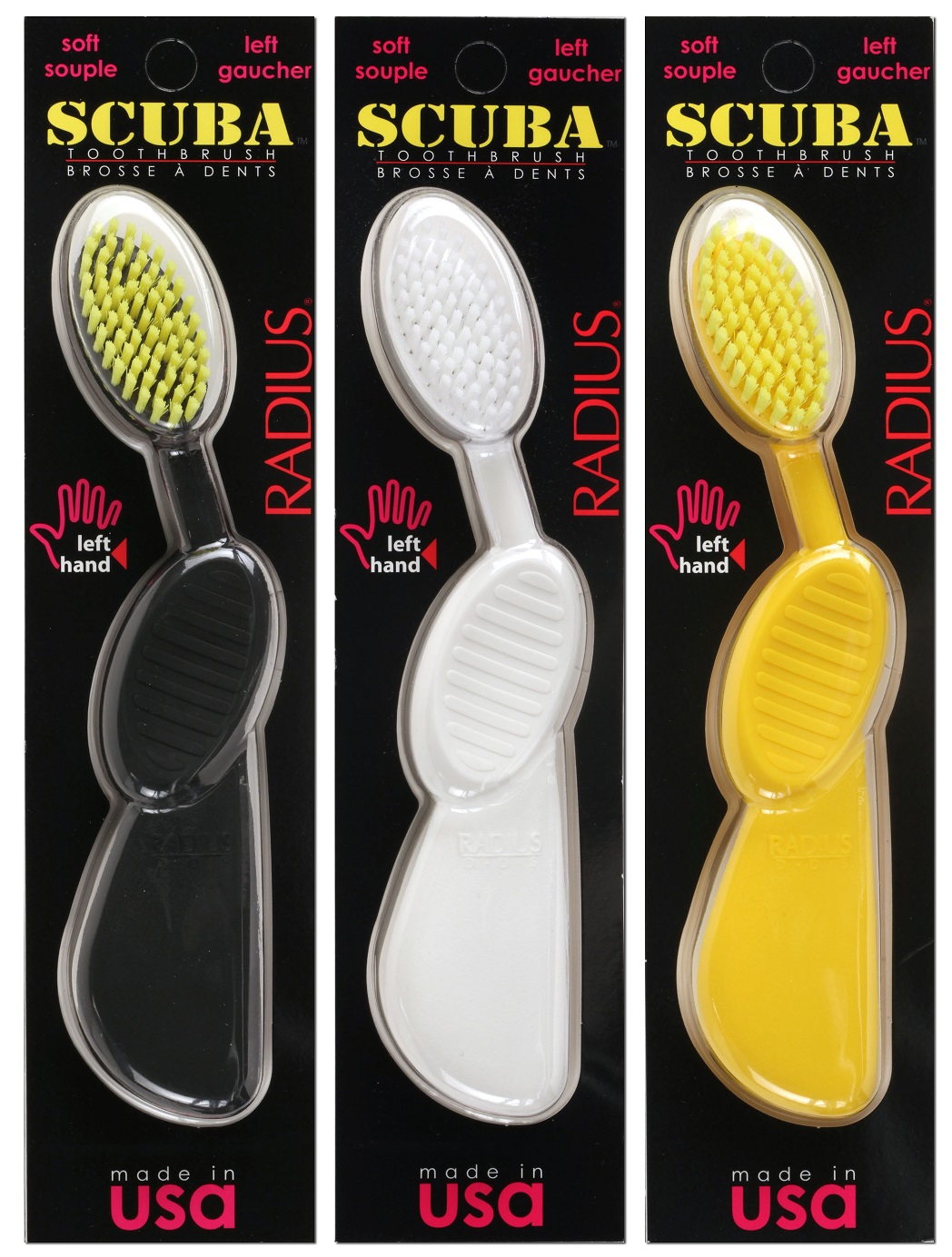 Wayne:
a few months ago
I bought my first Radius toothbrush over 20 years ago. I bought it as a novelty item, a left handed toothbrush, how cool! It turns out that it really is a very good toothbrush and I have used nothing else since. I highly recommend this item to everyone, you will not be disappointed.
Page
1