Radius Tour Travel Toothbrush Soft
Finally an innovative design that allows customers to travel in comfort and style! The RADIUS "TOUR" Travel Toothbrush is uniquely designed to provide a deep and soft massaging clean unlike any ordinary travel toothbrush on the market today.
The TOUR is constructed with a clever "jack-knife" handle functionality that hides the toothbrush replacement head inside the handle when not in use, acting as an all-in-one travel case and toothbrush. The TOUR handle is made with 100% cellulose propionate, the same wood-based bio-plastic used for the zero petroleum RADIUS Original Toothbrush™ (#7 Plastic).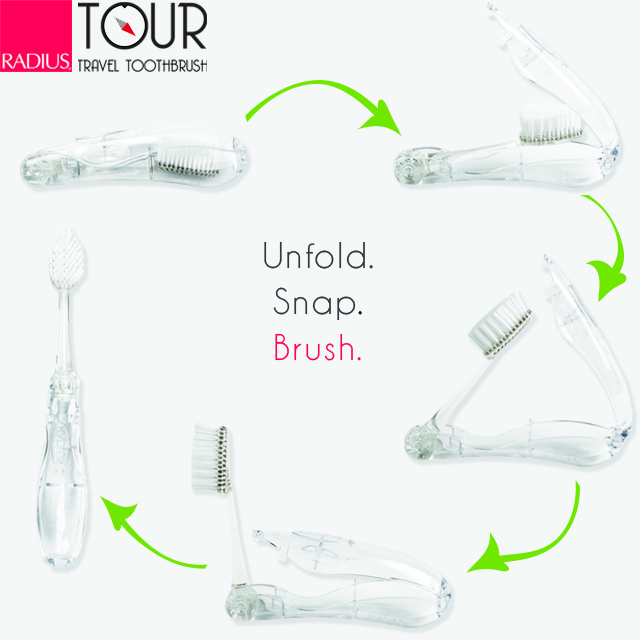 The TOUR toothbrush head is 100% replaceable and is interchangeable with all of the well-known RADIUS Source™ Toothbrush Replacement Heads to allow consumers to easily exchange the heads after travel and general use without throwing away the entire toothbrush. The Replacement Heads are available in a variety of bristles to suit each customer's preferred level of firmness – Super Soft, Soft and Medium.
Product contains 1 head and 1 handle.
Please note: The colour you receive may vary from the image shown
Colours are assorted: