Real Techniques Brush Cleansing Palette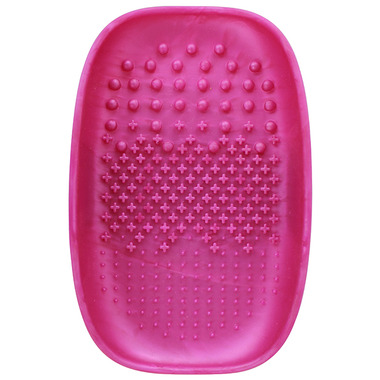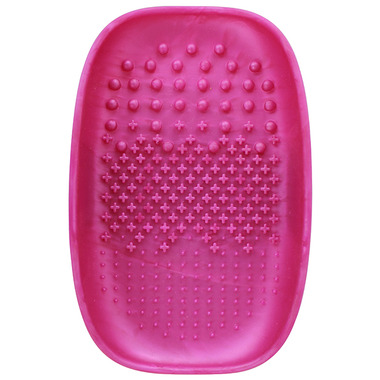 Real Techniques Brush Cleansing Palette
Great makeup application starts with a clean brush. The Real Techniques Brush Cleansing Palette helps sweep away makeup, oil, and impurities from bristles to give you truer, more consistent color application.
Features:
Cleans brushes 55% better.*
Performance-grade silicone: lightweight and ergonomically designed to fit comfortably over your hand
Exclusive multi-textured surfaces: designed to gently work between the bristles for enhanced deep cleansing
Directions
:
Step 1: Slip hand into the palette and squeeze a drop of the Real Techniques brush cleansing gel onto the tool. Add warm water to the palette.
Step 2: Swirl brush into the gel and water across the various surfaces until the brush is clean. Rinse bristles thoroughly, being careful to not fully immerse the base of the bristles. Squeeze out the excess water.
Step 3: Rest your brushes across the surface of the tool to dry or use the panoramic case from our sets (sold separately) to dry brushes upside down.
* Tested using Real Techniques Brush Cleansing Palette and Brush Cleansing gel versus hand-cleaning with water
Shonna:
about a month ago
Foolishly, I was trying to clean my brushes with only my hands-I had NO idea this even existed! This makes ALL the difference! My makeup brushes are SO easy to clean now, and even rinse off so much faster as I also use this to rinse them. What a real treat, every woman should have one of these! Excellent product!
Page
1