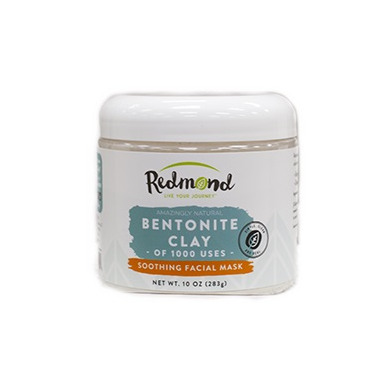 Description
Many years ago, long before the earth knew pollutants of any kind, a range of volcanoes erupted - sending volcanic ash into the water of the ancient Sundance Sea that covered much of North America. The water in this sea evaporated, leaving behind a bed of mineral-rich bentonite clay. Near the small town of Redmond Utah, Redmond Trading Company extracts this ancient volcanic ash, now resting deep within the earth, and brings it to you in it pure, natural state.

For external use
- Mix the clay with water to make a gel about the consistency of mustard. The gel can be applied externally as a poultice on cuts, bruises, insect bites, bee stings, boils, rashes, acne and burns. It can also be used as a facial.
Ingredients: Bentonite Clay Powder
[California Residents Proposition 65] WARNING [(California Proposition 65)]: This product contains trace amounts of lead, a substance known to the State of California to cause birth defects or other reproductive harm.

Highlights