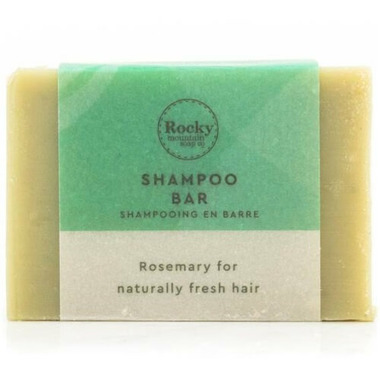 100 g
Rocky Mountain Soap Co. Shampoo Bar
is rated out of
5
by
34
.
---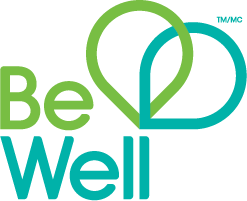 Spend $25 on Personal Care & get 5,000 Be Well points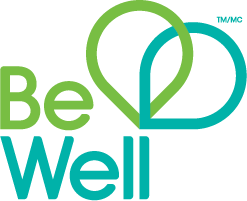 Spend $25 on Personal Care & get 5,000 Be Well points
Description
Keep calm and lather up with this specially formulated unisex natural shampoo bar. Castor oil leaves your hair feeling smooth and soft. This SLS free soap is perfect for taking on vacation, as it can be used as both shampoo and a body soap.
For best results, wet hair and rub the bar on your hair until it lathers. Work the lather with your fingers before immediately rinsing hair. Get your scrub on to ensure all the shampoo is rinsed out. Repeat if necessary.
Ingredients:
Aqua (water), Sodium Cocoate (Coconut Oil)*, Sodium Olivate (Olive Oil), Sodium Shea Butterate (Shea Butter)*, Sodium Sunflowerate (Sunflower Oil), Ricinus Communis (Castor) Seed Oil , Rosmarinus Officinalis (Rosemary) Leaf Oil, Iron Oxides (Yellow Ochre), Ultramarines (Ultramarine Blue) *Organic
Highlights

Rated

5

out of

5
by
Renee
from
This shampoo bar is awesome. I was initially nervous it wouldn't get my hair clean enough, but it performed just as well as any other shampoo I've used. Love the simple ingredients and the best part is the minimal packaging - no waste! This is perfect for travelling, lasts longer than bottled shampoo while taking up practically no space. Lathers really well, gets my hair clean without drying it out. I have long, thicker curlyish hair for reference. I get best results rinsing this with warm or even hot water, then rinsing my conditioner with cold. I've tried dozens of natural shampoos, and this works as well at a fraction on the cost. I'll be using this for as long as its available. Highly recommend.
Date published: 2019-03-16
Rated

5

out of

5
by
Rebecca
from
I've tried many shampoo bars but this one is by far my favourite. A shampoo bar that actually has clean ingredients. It lathers really well but I find you really have to massage it into the scalp. I don't use conditioner and find my hair feels a little dry while it's wet but once it's fully dry, it's silky smooth. Will definitely repurchase and grateful I have finally found an amazing shampoo bar and can give up spending my spare time looking for Canadian vegan and all natural shampoo bars!
Date published: 2019-02-02
Rated

4

out of

5
by
Joanne
from
This lathers really well - and a little seems to go a long way. It rinsed clean for us with our normal tap water. The scent is fine. It was the first bar shampoo we tried, and while my hair felt clean after use, it seemed greasier on Day 2 than it would after liquid shampoo (which I hear is normal for shampoo bars). We still needed to use conditioner after this bar as it made mine and my kid's hair a straw-like tangled mess. I would purchase again due to the price and it seems to clean as well as other more expensive shampoo bars.
Date published: 2019-11-19
Rated

4

out of

5
by
AML
from
Great lather
Great product!! I've bought this several times this year as an alternative to bottled shampoo. I really enjoy the great sent and lather of the bar shampoo, As a reference, I have shoulder length curly hair and find that it rinses out well. I also use it as a body bar! it doesn't leave my skin dry like other bar soaps. It's great for travelling, shampoo and body bar in one!. less to pack. I'll continue to purchase.
Date published: 2020-05-20
Rated

2

out of

5
by
Chelsea
from
Didn't make my hair feel or look clean, but does make it weirdly sticky! Been using it to shave my legs now, which it actually works really well for, so, couple stars for that and the smell being nice!
Date published: 2019-10-18
Rated

2

out of

5
by
Nicole
from
It smells great, lathers on nice and washes out pretty good. After a week of using it though my hair got really dry and heavy feeling. Like it wasn't getting totally washed out, but I started taking a bamboo pik into the shower to make sure it was rinsed it properly. And it still felt dry and heavy. Will not continue to use.
Date published: 2019-01-06
Rated

1

out of

5
by
Lesley
from
I absolutely hate this
This is the worst thing I've ever put on my hair. It makes my hair practically caked with an oily film. I've tried rubbing it directly on my hair, I've tried rubbing some lather into my hands and then putting it on my hair and the result is the same. It makes my hair so gunky. And nothing you do can make it rinse out. It doesn't clean whatsoever, it makes your hair worse. I imagine it would feel the same if I rubbed a wax candle all over my head. It's going into the garbage.
Date published: 2020-06-23
Rated

2

out of

5
by
Stine
from
Not the best bar
This bar is just okay. It DOES clean my hair mostly, however, no matter how much I lather and rinse, there is ALWAYS parts of my hair that are left greasy. I'm a bar shampoo veteran so I know how to use them to get a good clean. Won't be purchasing this one again.
Date published: 2020-06-11