Routine De-Odor-Cream Natural Deodorant Unscented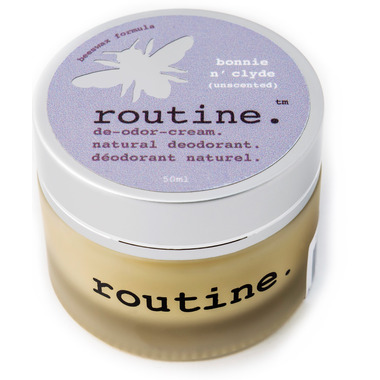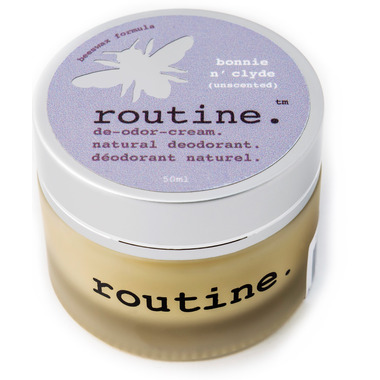 Routine De-Odor-Cream Natural Deodorant Unscented
This Routine De-Odor-Cream Natural Deodorant has an unscented formula. This effective, natural deodorant is suitable for pregnant and breastfeeding women as it is scented with flavour oils (delicious, natural and organic) instead of essential oils.

Directions: Gently smooth a pea size amount onto underarms (or feet). May cause irritation to freshly shaved underarms or sensitive skin.

Ingredients: cocos nucifera (coconut oil), sodium bicarbonate, zea mays (corn) starch, cera alba (beeswax), butyrospermum (shea) butter, theobroma cacao (cocoa) butter, calendula officinalis (marigold) infused olea europaea (olive) oil, tocopherol (vitamin e).

Wheat/Gluten Free, Canadian, No aluminum zirconium, aluminum chlorohydrate, parabens, triclosan, or propylene glycol.