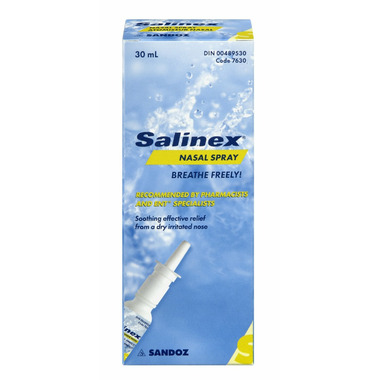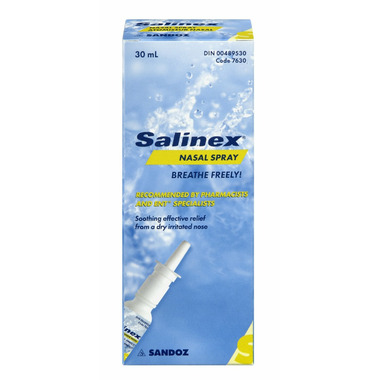 Salinex is used to treat dry nasal passages (nostrils). Salinex is a sodium chloride solution that provides soothing, effective relief from a dry, irritated nose. Salinex is non-habit forming.
Directions:
Spray Salinex into the nose (each nostril) as needed; or use as directed by your doctor.
To use the nasal spray, place the tip of the container just inside the nostril.
Be careful not to touch the container to the inside of the nose.
After spraying Salinex, breathe deeply through the nose several times to be sure the medication reaches deep into the nose.
Eric:
a few months ago
I would be very hesitant to purchase a product from this company. I bought a salt water nasal spray (not the same one as listed here but still from Salinex). The tip of the nozzle had a manufacturing defect resulting in a sharp edge that ended up cutting me and giving me a bad nose bleed. All that to say, examine the spray carefully before using!
Page
1