Sapadilla Sweet Lavender + Lime Laundry Liquid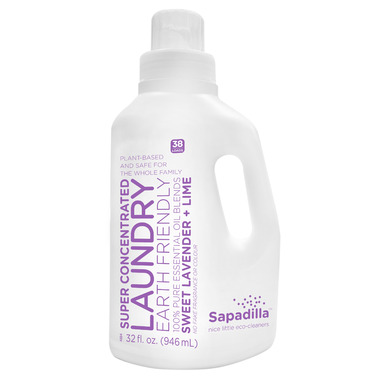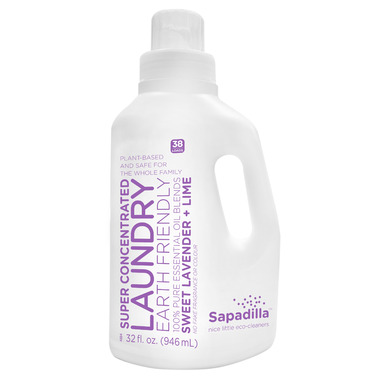 Sapadilla Sweet Lavender + Lime Laundry Liquid
Here's something that shows a little love for your laundry!
Sapadilla Sweet Lavender + Lime Laundry Liquid goes to work getting clothes clean and fresh, using only plant-based ingredients and naturally occurring minerals like borax and washing soda. There's no SLS, enzymes or optical brighteners, which can fade clothing and decrease its lifespan. Best of all, you'll find yourself lingering in the laundry room, thanks to a beautiful blend of natural essential oils.

Features:
100% Pure Essential Oils
Gentle on clothes
No SLS or SLES
Plant Based, Biodegradable, and Earth Friendly
Canadian Made
Ingredients:
Purified Water, Alkyl Polyglucoside, Cocamidopropyl Betaine, Sodium Carbonate, Sodium Borate, Sodium Gluconate, Essential Oils of Lavender, Lavandin, Lime, Sweet Orange & Pine, Phenoxyethanol.