Scentuals 100% Pure Essential Oil Aromatherapy Roll-On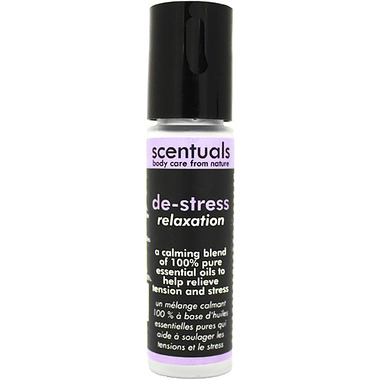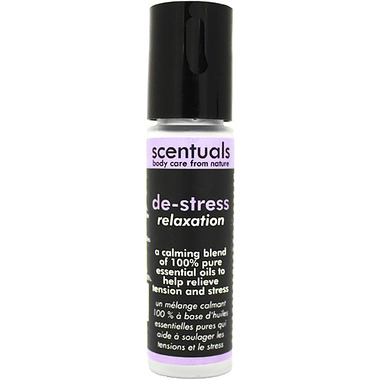 Scentuals 100% Pure Essential Oil Aromatherapy Roll-On

Calm the mind, sooth irritation and lift tension with this 100% natural aromatherapy roll-on. Great for demanding times and PMS.
Bergamot EO: used in the treatment of depression, stress, tension, fear & hysteria.
Palmarosa EO: calms the mind; reduces nervous exhaustion & stress-related problems.
Lavender EO: a soothing and calming effect on the nerves, relieving tension, depression, panic, hysteria and nervous exhaustion.
Roman Chamomile EO: has a calming effect on the mind and body, effective for decreasing irritation & impatience; recommended for PMS
Clary Sage EO: calming to the nervous system; lowers stress, treats depression and deep seated tension.
Neroli EO: a very relaxing; can relieve chronic anxiety and stress.
Lemon EO: lifts the spirits & clears the mind; helps reduce stress and lack of energy.
Jasmine EO: a deeply relaxing oil, which soothes the nerves and helps calm the mind.