Scentuals
Scentuals Luxury Pure Essential Oil Tangerine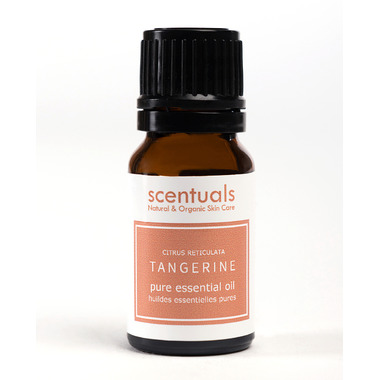 Scentuals
Scentuals Luxury Pure Essential Oil Tangerine
Description
Tangerine oil is extracted from the tangerine peels. It has a refreshing citrus smell, the perfect scent for fruit lovers.

Helps Fight:
Acidity, Blood toxins, Cold/flu, Weak organs


Recommended Blends:
Cinnamon, Clary Sage, Anise Star
Suggested Uses:
Colds + Flu: Use in a diffuser to fight colds and congestion.
Cleaning + Disinfecting: Add a few drops to cleaning products to inhibit the growth of future bacteria.
Skin Care: Add a few drops to unscented beauty and skin care products and rub gently onto affected areas.
Ingredients
: Tangerine (Citrus reticulata)
Natural, Vegan, Gluten Free, Fair Trade, Non-Gmo
Highlights