Scentuals Men's Invigorate Natural Moisturizing Face Cream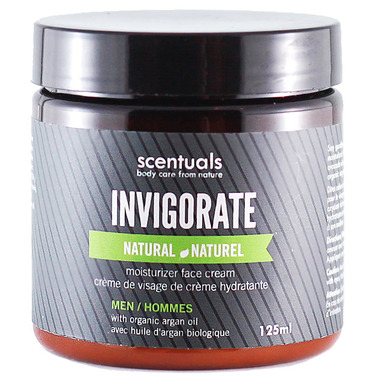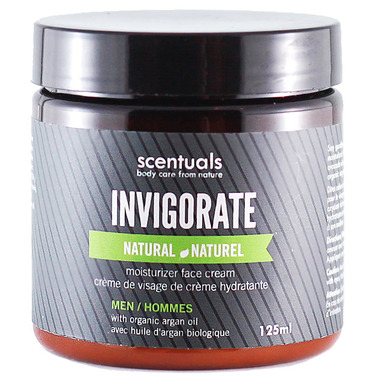 Scentuals Men's Invigorate Natural Moisturizing Face Cream
Say goodbye to dry parched skin with Scentuals Men's Invigorate Natural Moisturizing Face Cream.
Made with healing organic aloe juice and anti-oxidant rich avocado oil and enriched with ultramoisturizing shea butter and skin refining organic argan oil. For skin at its best.
Features:
Pure Essential Oils: Impart subtle aromas and provide aromatherapy benefits.
Rice Bran Oil: A powerful skin protectant, rich in gamma-oryzanol, which will protect and replenish your skin.

Rae:
more than a year ago
This product is fantastic. I would argue that it can be a great face cream for women too, if you're on the unconventional side and don't buy into how ridiculously gendered everything has become. It's really moisturizing, especially for the winter. Best for dry skin, I wouldn't recommend it if you have oily or combination skin. It's definitely a thicker cream and has a woodsy, natural fragrance (don't worry guys). Ladies, if you have to have that flowery scent and pink packaging, this won't be for you, but if you're like me and love essential oils, this will work for you and it's a great price. Personally, I'm tired of spending $30+ on facial cream or oils. This one works just fine.
Page
1