Scentuals Natural Gardeners Essential Oil Blend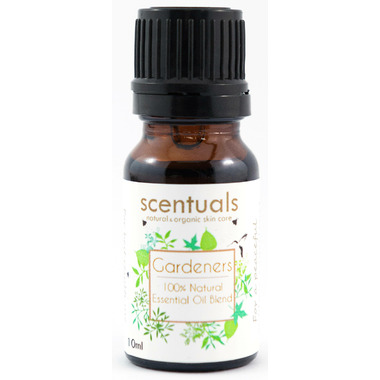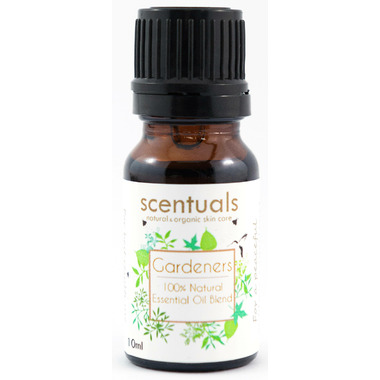 Scentuals Natural Gardeners Essential Oil Blend
Scentuals Natural Gardeners Essential Oil is a 100% natural combination of essential oils expertly curated to create a peaceful and worry free outdoor experience.
Features:

The fresh notes of this pure essential oil blend, including lavender and rosemary, lend balance and calm to outdoor spaces.
Ingredients:
Pure Essential oil blend

Directions:
1. Dilute in carrier oils like Scentuals' Organic Argan, Tamanu and Vitamin E, or water.
2. Use with diffusers (Scentuals Revitalize and Rejuvenate diffusers are great options) or add the the wax of burning candles.
3. Add to unscented cleaning products or water and spray on linens.
4. Add to unscented beauty and skin care products, Scentuals Scentfree Collection is the perfect canvas for creating your own personal scent blend.

*3-5 drops for every 100ml of water or 1 drop to every tbs of carrier oil
Vegan, Cruelty-free