Sensodyne Rapid Relief Toothpaste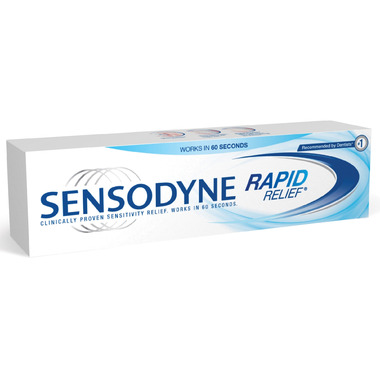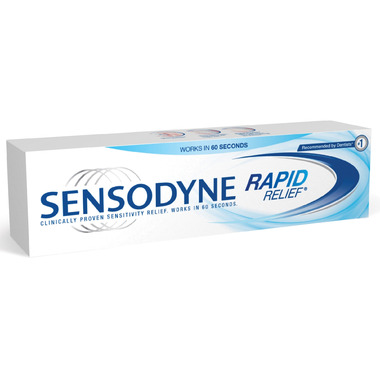 Sensodyne Rapid Relief Toothpaste
Sensodyne Rapid Relief works in 60 seconds to rapidly relieve the pain of sensitive teeth.

With regular use it builds a long lasting protective shield against sensitivity.

Use Sensodyne Rapid Relief daily for clinically proven sensitivity relief. Also freshens breath, protects against cavities, removes plaque and reduces tartar build-up.

Medicinal Ingredient: Strontium acetate hemihydrate 8.0% w/w, sodium fluoride 0.23% w/w (fluoride 0.104% w/w)

Non-Medicinal Ingredients: (alphabetical) aqua, glycerin, hydrated silica, limonene, methol, mint flavour, silica, sodium methyl cocoyl taurate, sodium methylparaben, sodium propylparaben, sodium saccharin, sorbitol, titanium dioxide, xanthan gum.