Seventh Generation Baby Free & Clear Unscented Wipes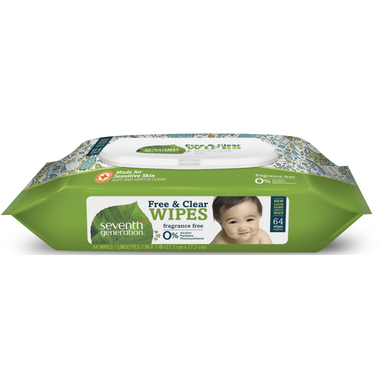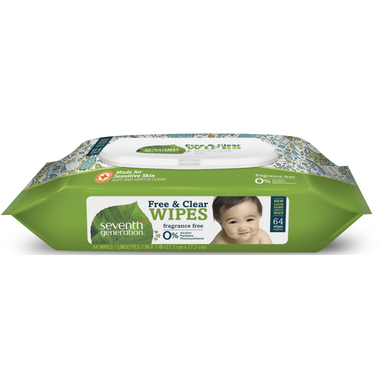 Seventh Generation Baby Free & Clear Unscented Wipes
A touch is all it takes to know that your baby's skin is delicate. Seventh Generation baby wipes are dermatologist tested, hypoallergenic, and free of fragrances that could irritate baby's delicate skin. These fragrance-free wipes also mean that your baby smells just perfectly like your baby—and not like synthetic "baby" or "fresh" smells. Trusted for over a decade, parent-tested for baby's toughest messes. Keep a spare pack handy for clean up on the go.

You'll love the way the generously sized wipes handle meal time spills, grubby hands and everything in between. A natural choice for baby's bottom, and gentle enough to use on messy mouths, hands, feet and everything in between. For external use only.

Features:
Free of fragrances & dyes
Free of parabens and phthalates
Hypoallergenic
Flip-top opening is #5 plastic, which may be recyclable through programs in your town
STORAGE INSTRUCTIONS: Seal closure to prevent drying; store at room temperature. DISPOSAL SAFETY: Please dispose of used wipes in trash receptacle. Do not flush. Composition: Packaging made with 25% post-consumer recycled (PCR) plastic. Disposal: Outer box can be recycled. Multi-layer inner pouch is not recyclable.