Simply 7 Organic Veggie Chips Orginal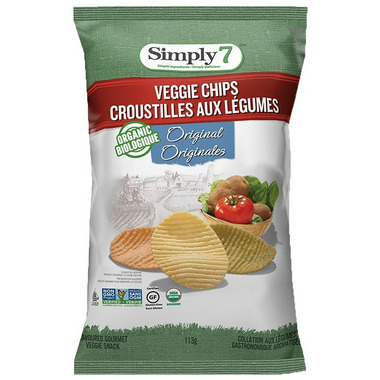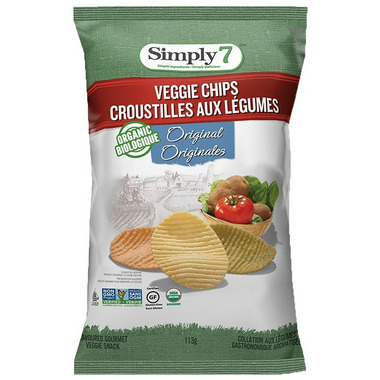 Simply 7 Organic Veggie Chips Orginal
Organic Veggie Chips - Organic Potatoes, Spinach, Tomatoes and Spices. Create a Simply Delicious snack that's better for you, your family & the environment.
The Original flavour lets the subtle taste of farm fresh organic vegetables really shine and has less than 1g of sugar and only 130 calories per serving.
Features:
Organic
Gluten Free
Non-GMO
Kosher
Vegan Friendly

Quality Ingredients
No Preservatives
Trans Fat Free
No Artificial Colours or Flavours
Ingredients:
Organic Potato Flour, Organic Sunflower And/Or Organic Safflower Oils, Organic Corn Flour, Organic Potato Starch, Organic Cornstarch, Organic Rice Flour, Salt, Organic Cane Sugar, Organic Tomato Powder, Organic Spinach Powder, Organic Turmeric, Organic Beet Powder.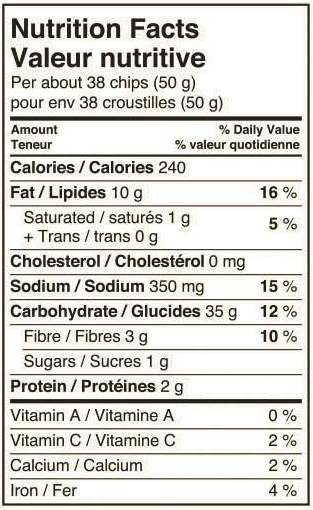 Olga:
a few months ago
These are okay. mine were ranch flavoured and that is all you tasted. If you don't want to taste the vegetable at all, these are okay. Otherwise they taste the same as the original quinoa chips. nothing different except the added ranch flavouring and that was a bit overpowering.
Page
1