Simply 7 Quinoa Chips Barbecue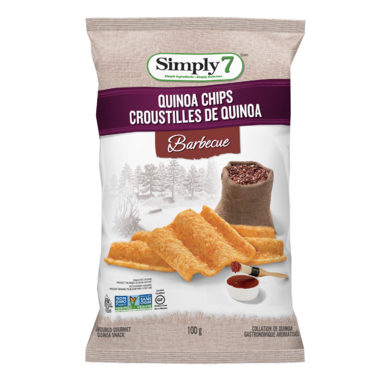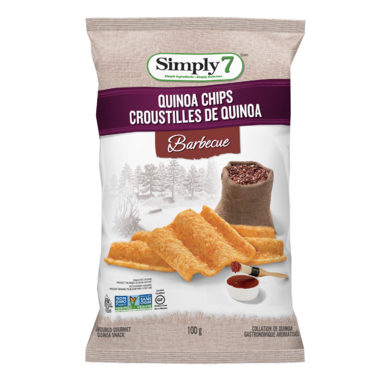 Simply 7 Quinoa Chips Barbecue
Simply7 Barbeque Quinoa Chips combine the rich tomato flavour with spices and a touch of sweetness to deliver the barbeque flavour you love.

About Quinoa Chips:
Simply 7 Quinoa Chips are light, crunchy and deliver the natural flavor of the ancient grain quinoa.

About Simply 7 Snacks:
Since 2011, it's been their mission to show people that simple ingredients are actually delicious. They take their 7 Simple Standards and favorite veggies and grains from around the world and make them into tasty, flavourful, good-for-you snacks. Find your perfect crunch.

Ingredients: Quinoa Flour, Potato Starch, Corn Starch, Expeller Pressed Safflower Oil, Corn Flour, Sugar, Evaporated Cane Juice Powder, Salt, Rice Flour, Yeast Extract, Onion Powder, Tomato Powder, Spices, Paprika, Natural Flavors, Garlic Powder, Extract of Paprika, Citric Acid.