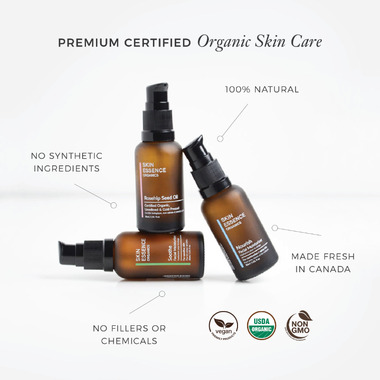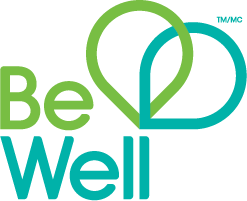 Spend $35 on Facial Skincare & get 5,000 Be Well points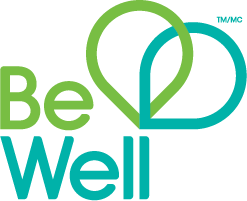 Spend $35 on Facial Skincare & get 5,000 Be Well points
Description
E-Cream is a delicately balanced skin balm that contains a wide variety of plant extracts that offer excellent hydrating, calming, soothing and anti-inflammatory benefits for daily use.

E-Cream is ideal for moisturizing all skin types as it soothes and reduces the effects of dry skin, eczema, rosacea, redness, sunburns, insect bites, itchy skin and offers natural sun protection benefits. Get your glow on - It's not just for sensitive skin.

TIP: This unique formula can be used anywhere on the body, including the face as a daily moisturizer. For those who need a little extra hydration, Skin Essence suggests applying E-Cream over the top of one of their moisturizers: Neroli, Nourish, Soothe, Light and Rosehip.
Use with:

Features:
Perfectly hydrates the face and body
Natural sun protection (30-35 SPF)
Formulated with the highest concentration of plant benefits
Concentrated and effective
Soothes eczema, rosacea, itchy skin, sun burns, and diaper rash
Made fresh in Canada in small batches
100% Natural
No filler or chemicals

No synthetic ingredients

Directions: Rub E-Cream onto affected area as often as needed. Best results with repeated application.
Ingredients:
Calendula Flower Extract*, Beeswax, Chickweed Extract*, Gotu Kola Extract*, Nettle Leaf Extract*, Olive Oil*, Zinc Oxide (Non-Nano), Oat Extract*, White Kaolin Clay, Rosehip Seed Oil*, Jojoba Seed Oil*, Peppermint Oil*, Tocopherol (Vitamin-E), Blue Chamomile Oil*, Galbanum Oil*
Highlights

Features
Perfectly hydrates the face and body
Natural sun protection (30-35 SPF)
Formulated with the highest concentration of plant benefits
Concentrated and effective
Soothes eczema, rosacea, itchy skin, sun burns, and diaper rash
Made fresh in Canada in small batches
100% Natural
No filler or chemicals

No synthetic ingredients

Ingredients
Calendula Flower Extract*, Beeswax, Chickweed Extract*, Gotu Kola Extract*, Nettle Leaf Extract*, Olive Oil*, Zinc Oxide (Non-Nano), Oat Extract*, White Kaolin Clay, Rosehip Seed Oil*, Jojoba Seed Oil*, Peppermint Oil*, Tocopherol (Vitamin-E), Blue Chamomile Oil*, Galbanum Oil*