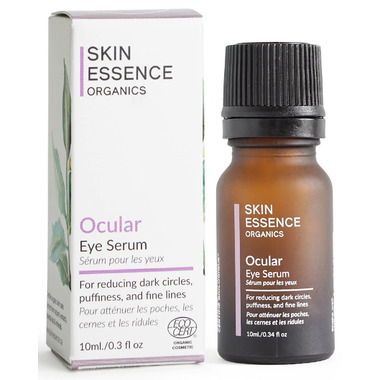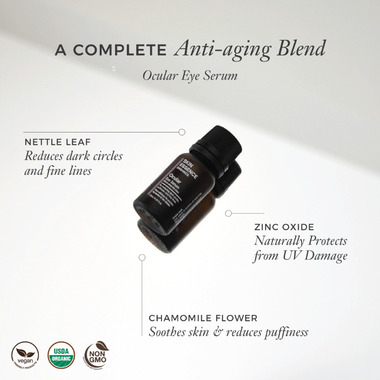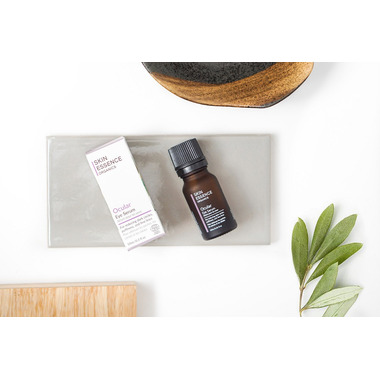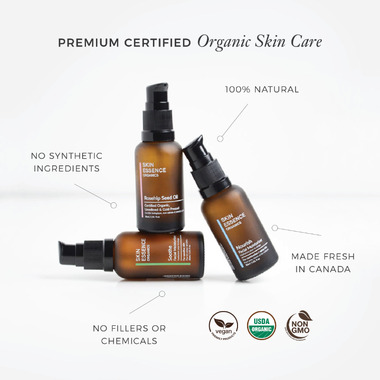 Description
Skin Essence Organics Rosehip Seed Oil contains one of nature's richest sources of essential fatty acids (Omega 3 & 6), vitamins and antioxidants. It can be used for minimizing the appearance of wrinkles and dramatically improving the skin's moisture levels, leaving the skin looking radiant and with a healthy glow. Rosehip Seed Oil also naturally contains Vitamin A, C & E, which slows the signs of aging.
Features:
Nettle Leaf - Helps to reduce dark circles and fine lines
Zinc Oxide - Naturally protects from UV damage
Chamomile Flower - Soothes skin and helps to reduce puffiness
Made fresh in Canada
100% Natural
No filler or chemicals
No synthetic ingredients
Directions:
Rosehip is a wonderful hydrator, and penetrates deep into dry or damaged skin. This oil may be used straight from the bottle as a moisturizer, but for optimal results and benefits, we recommend blending it with one of the Skin Essence facial moisturizers in a 50/50 ratio. Since it is such a gentle oil, rosehip is also an excellent choice for those with sensitive skin.
Ingredients:
100% Pure Rosehip Seed Oil*
Highlights

Features
Nettle Leaf - Helps to reduce dark circles and fine lines
Zinc Oxide - Naturally protects from UV damage
Chamomile Flower - Soothes skin and helps to reduce puffiness
Made fresh in Canada
100% Natural
No filler or chemicals
No synthetic ingredients
Ingredients
100% Pure Rosehip Seed Oil*