Skip Hop Central Park Outdoor Blanket & Cooler Bag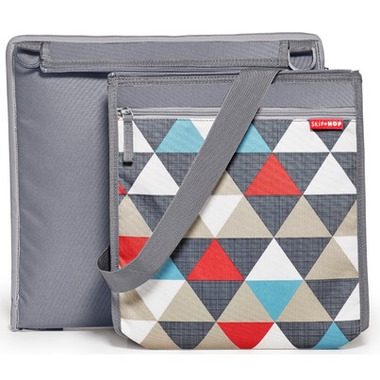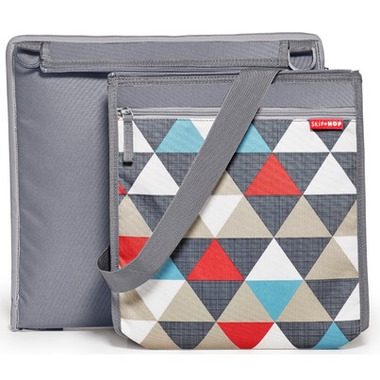 Skip Hop Central Park Outdoor Blanket & Cooler Bag
Wherever you roam, Skip Hop Central Park Outdoor Blanket & Cooler Bag is ready for the beach, park or playtime at home! Once you reach your destination, it unfolds into a spacious 5' x 5' water-resistant blanket, keeping everyone's picnic clean and dry. This versatile blanket features an insulated cooler bag to chill snacks and drinks; there's even room for mom and dad's essentials. Detach the cooler bag and it's a compact messenger for quick trips to the ice cream stand!
Features:
Spacious, lightweight 5' x 5' blanket; Easy to fold & compact
BPA-Free, Phthalate-Free
Insulated cooler bag holds food & drinks; Add an ice pack for a full day out
Unzip cooler bag and convert to a compact messenger/cooler bag
Carry blanket on the shoulder or convert to a backpack
Cushy surface wipes clean; Machine washable
Durable, water-resistant canvas backing

Dimensions (inches):
Closed: 15 wide x 15 high x 3 deep
Open blanket: 60" wide x 60" deep
Cooler bag: 11.5 wide x 11.5 high x 2 deep
Unzip cooler bag and convert to a compact messenger/cooler bag
Additional Images Shown In A Different Pattern: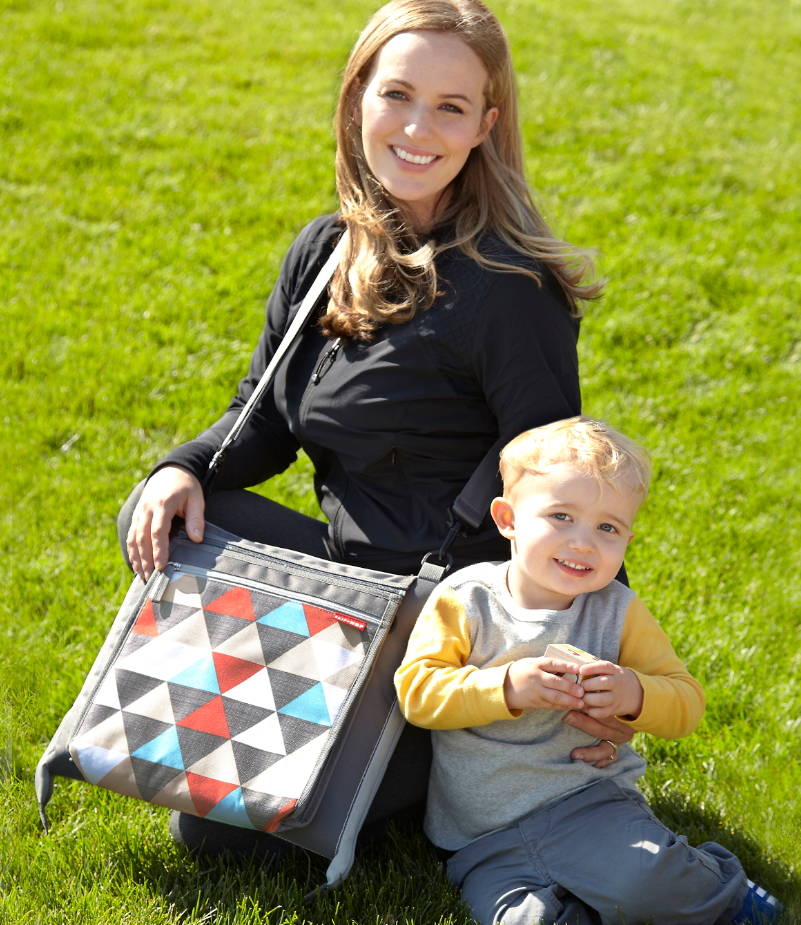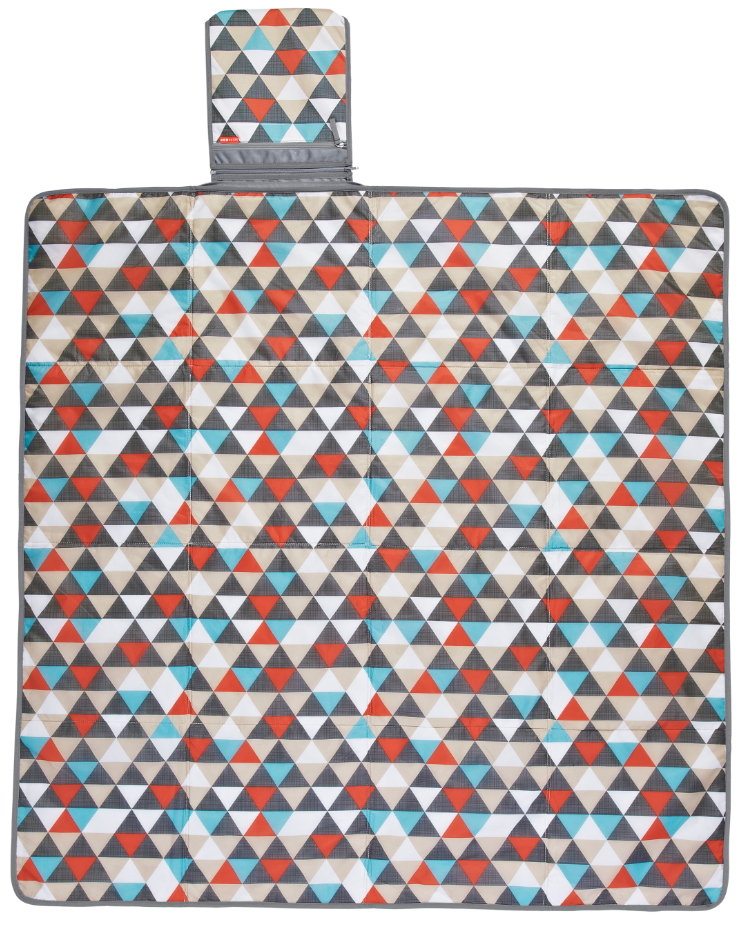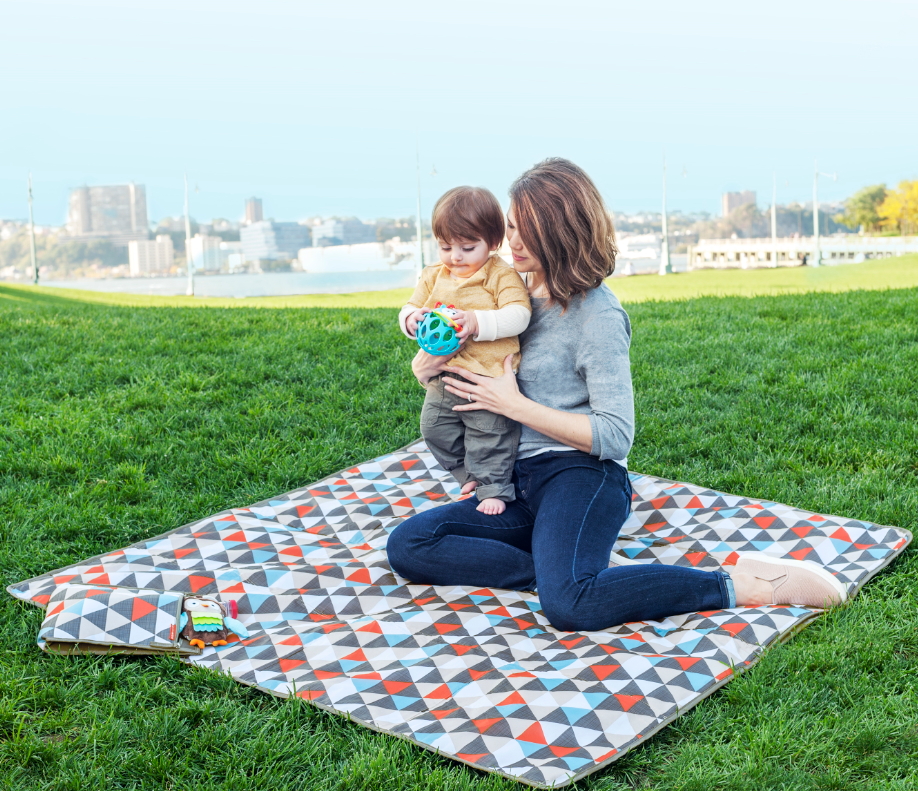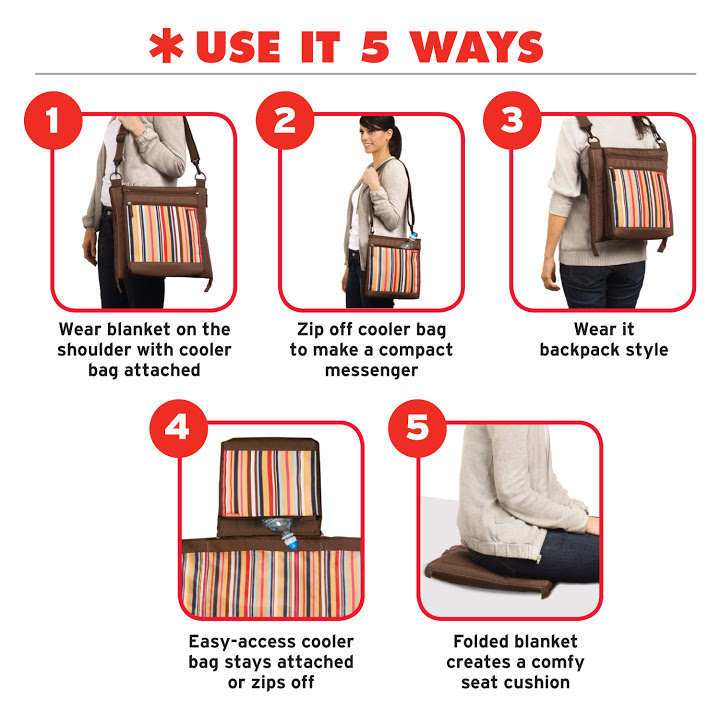 Crystal:
more than a year ago
It's easy to wipe, a great size, and perfect for grass that may be damp, and sand. I would like it if the zipper had a little bit more slack for re-packing. The cooler is a snack size, not something that will keep a full lunch (maybe it would for one person, but we are a family of 6!). I have been keeping the kids waters in it. I would recommend this product.
Page
1