Skip Hop Clix Mealtime Kit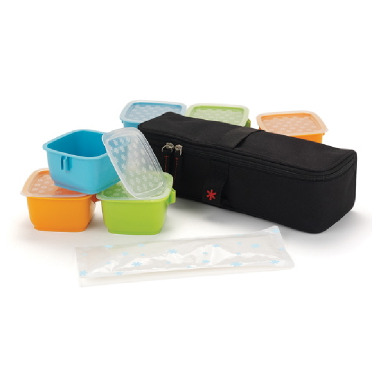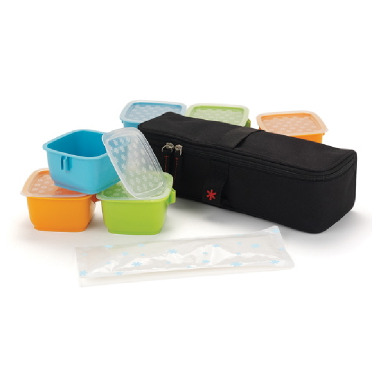 Skip Hop Clix Mealtime Kit
Stay cool and organized with this 14-piece Bento Mealtime Kit. This kit by Skip Hop makes on-the-go food storage a snap. The perfectly Sized CLIX containers are ideal for prepping and storing baby food, finger foods, snacks and more. The insulated cooler bag and perfect-fit reusable freezer pack keep things extra cool! Innovative CLIX containers can be used separately, or link them together to form a travel feeding set.
Features:
Cooler bag has a wipe clean, insulated lining
Includes six plastic CLIX food containers with lids
Perfect-fit reusable freezer pack keeps things extra cool
Three containers and one freezer pack fit in cooler bag
Link a few CLIX together to form a "place setting" or divided snack cup
Food-safe materials. BPA-Free, PVC-Free, Phthalate-Free
Elastic handle doubles as a sippy cup or juice box holder
Containers are microwave and dishwasher-safe
Mealtime Kit dimensions (inches): 4 wide x 11 long x 3 high
Food container dimensions (inches): 3.5 x 3.5 wide x 2 high, holds 6 oz
Note: If Clix containers are difficult to open the first time, remove and replace the lid several times to loosen.