Skip Hop Zoo Bath Squirties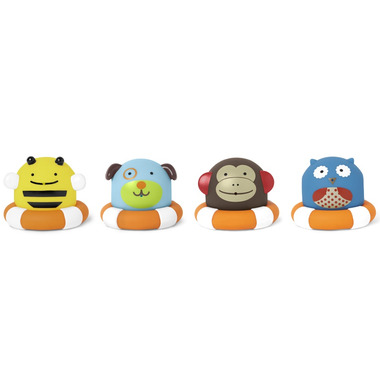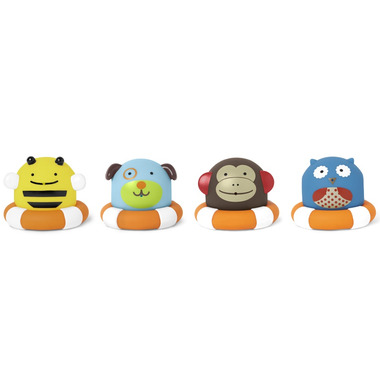 Skip Hop Zoo Bath Squirties
Squirt and float your way to bathtime fun with these colorful squirties. With an easy-to-squeeze shape for little hands, each of the four friendly characters floats on its own life preserver. Your child will love to soak up fun with our full line of Zoo baby and toddler bath toys.
Features:
Ages 9m+
Signature Skip Hop Zoo characters
Four squirties plus four life preservers
Easy-to-squeeze shape
Phthalate-free
Size: Squirties: 2.25cm l x 2.25cm w x 2.25cm h; 61" l x 6" w x 6" h; Life Preservers: 3.25cm l x 3.25cm w x 0.75cm h; 8" l x 8" w x 2"h.
Mandy:
more than a year ago
These bath toys are so fun! They are easy for babies/toddlers to hold, and create lots of giggles during bath time. The floatation rings in this pack are specifically a hit. Something to do with how easy they are to hold, that ring rarely left my child's hand for weeks on end. It's still a favourite toy in the bin!
Page
1