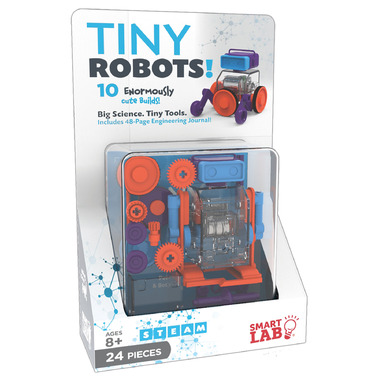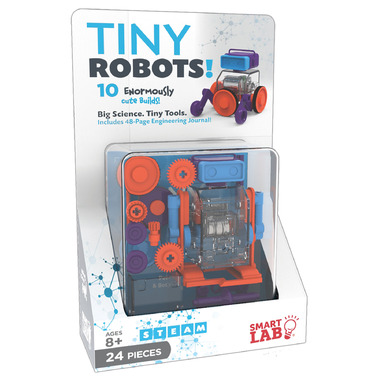 10 Enormously Cute Builds! Gear up with Smartlab's Tiny Robots! An adorable robotics kit that lets kids design and build miniature working machines from an assortment of real mechanical parts. Mix and match axles, wheels, arms, legs, and gears in an innovative chassis to create itty-bitty robots that walk, roll, crawl, spin, and more!
This fun, hands-on approach to robotics applies STEAM activities to educate and
entertain children about the fundamentals of mechanical engineering, gear ratios,
and tiny machines. Learn about different kinds of robots in the past, present, and
future. The transparent gearbox allows kids to watch their little machines work,
and doubles as an innovative storage case for parts!
For ages 8+