Sophie The Giraffe So'Pure Bath Toy
With its soft texture, Babies will be able to have fun chewing the many parts (ears, horns...) of this floating toy with the image of Sophie la Girafe.
Healthy, it is made of 100% natural rubber from the rubber tree's sap and alimentary painting.
Hygienic, the water cannot get inside the toy so it avoids bacteria and mold.
With its rubber ring form, it is easy to grip for small hands.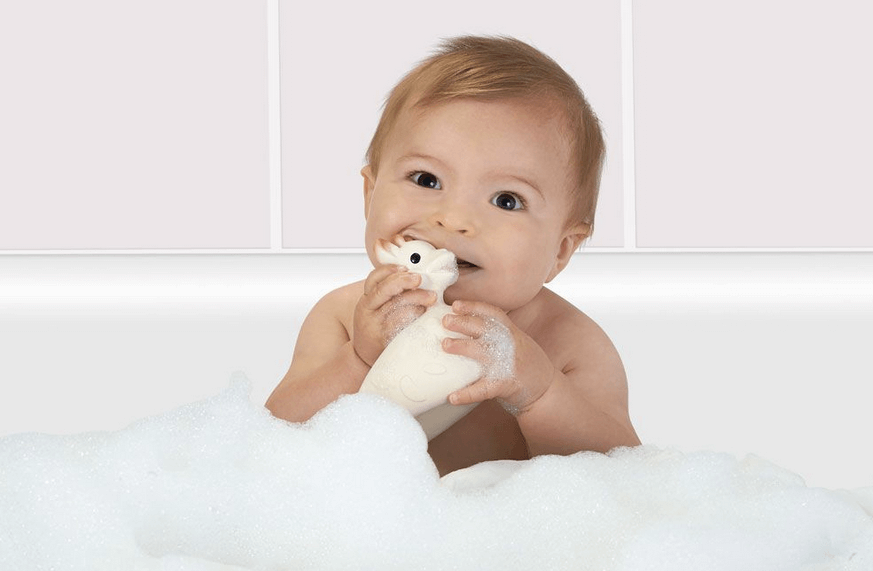 Other Sophie by Vulli Products