Spry Moisturizing Mouth Spray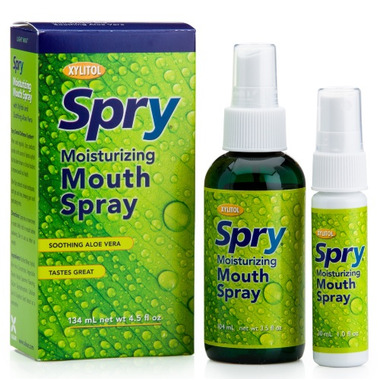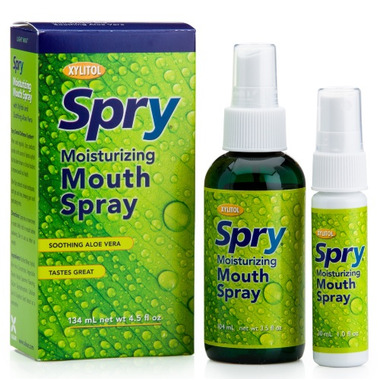 Spry Moisturizing Mouth Spray
Dry mouth can result in serious oral infections and decay, and make it very difficult for sufferers to chew, swallow and speak. From the makers of Spry toothpaste comes Rain, made with the all-natural sweetener xylitol and developed to relieve the symptoms of dry mouth caused by aging, medication or a medical treatment program.
Features & Benefits:

Designed to help moisturize the mouth
High content of Xylitol - 35%
All natural ingredients
Provides calcium
Great tasting formula
Dentist and hygienist recommended
Can be used to freshen the breath
Naturally increases salivation
Improves tooth enamel mineralization

Ingredients: Purified water, Xylitol, Aloe Vera Concentrate, Vegetable Glycerin, Natural Spearmint Flavoring, Calcium Glycerophosphate, Cellulose Gum and Grapefruit Seed Extract as a preservative.

Directions: Spray 2 to 4 times in mouth. Briefly hold in mouth before swallowing. Safe to use as often as needed.